Things to Do in Agadir – An Unspoiled Moroccan Gem
Modern and unique, Agadir is a resort town with a lot more to it than your typical beach area. At EgyptToursPlus.com we can help you discover things to do in Agadir that can allow you to enjoy a unique experience.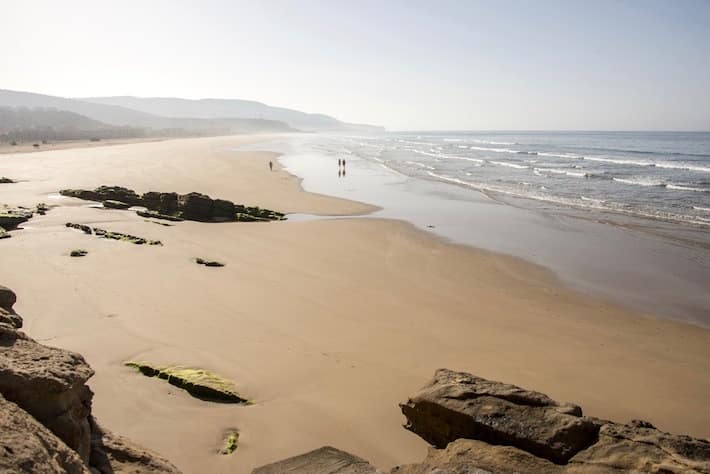 Choosing Things to Do in Agadir
Did you decide on a holiday to Agadir in Morocco because of its wonderful beaches, lovely resorts and remarkably good weather? If so, you have made the same choice as many other happy visitors to this city.
You may be wondering, though, if there are other things to do in Agadir if you tire of the beach or resort. The simple fact is that there is a tremendous amount that you can do during a stay here, and if you look at our Morocco private tours, you will find that the things to do in Agadir can be both relaxing and enjoyable.
Unlike so many other cities in Morocco, Agadir does not have all kinds of historic buildings to explore in the town. That is because it suffered a horrible earthquake in the 1960s, and present Agadir is more than two miles from its original site. That is why the remains of the old kasbah are so very far outside of town!
Obviously, one of the interesting things to do in Agadir is to go explore those old ruins. They were built in the 1500s, restored in the 1700s, and destroyed in the 1900s. Today the outer wall stands and it is an enjoyable spot to do a bit of morning or afternoon exploring.
There are also two nice museums. The Memoire d'Agadir is a smaller museum set in a garden and it relates the story of the earthquake.
The Musee du Patrimoine Amazigh is a remarkable spot for those interested in the Berber peoples, and you might easily lose track of time if you choose this as something to do.
Another of the things to do in Agadir on holiday is to act like you are not on holiday! To do that means taking a trip to Agadir's port area. A very peaceful and relaxed place, it is full of fishing boats, lively trade, and everyday Moroccans. Bring your camera and be sure to try some of the foods available as this is far more authentic than in the tourist spots.
If you are wondering what to do in Agadir at night, the answer is simple – you can enjoy some of the many clubs, cafes and bars in the center of town.
Though it may not seem like one of the best things to do in Agadir you will appreciate the diversity of options that range from courtyard cafes to very trendy night clubs.
Explore the Best of Egypt and Morocco – And Beyond