Alexandria Egypt Tours – Fascinating, Adventurous, Relaxing
Alexandria Egypt tours take travelers through the historic city of Alexandria, named after the famous Greek conqueror, Alexandria the Great. We have a fantastic range of Egypt tour packages, with some of them also including a private guided tour of Alexandria.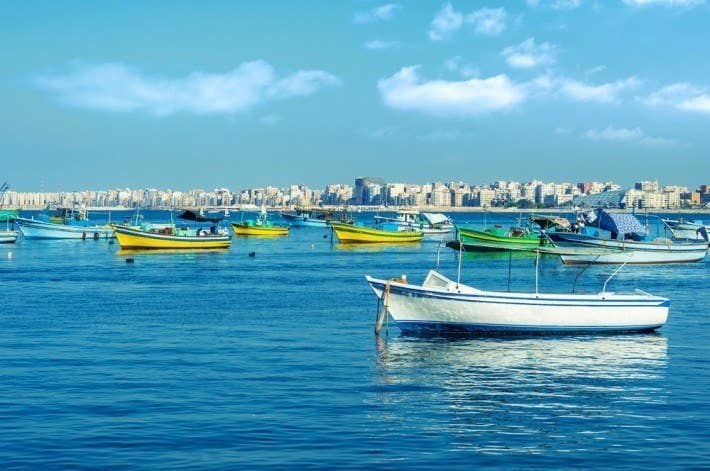 Alexander the Great
Alexandria may not get as much attention as Cairo or Luxor when it comes to Egypt luxury tours. However, Alexandria Egypt tours remain a popular choice among people who travel to Egypt, and particularly those who want to enjoy a slower paced vacation.
As has already been mentioned, Alexandria was named after Alexander The Great, who made Egypt his temporary home and helped to free the Egyptians from Persian rule. There are many historical monuments still standing in Alexandria and most of them can be seen on typical guided tours for quintessential Egypt.
Historical Sites and Museums
The Citadel of Qaitbay, Ras el-Tin is a fortress that overlooks the Mediterranean Sea and was first built by Mameluke Sultan Abdul-Nasser Qait Bey in 1477. Its vast size and high standard of preservation has made it one of the highlights of nearly all Alexandria Egypt tours.
Another interesting historical site is the Cemetery of Mostafa Kamel, a popular stop for spiritual land tours that features four tombs dating from the second century B.C. Other historical sites of interest include Roman ruins such as the Catacombs of Kom El Shoqafa, which feature ancient Roman and Egyptian iconography, and the Roman Theater in Kom El-Dikka, first built in the second century A.D.
The Saint Mark's Coptic Orthodox Cathedral in Mahatet El Raml is one of the oldest properties still standing in the country, and was first founded in 60 A.D.
There are also several museums like the Alexandria National Museum at Raml Station, which holds nearly 2,000 pieces of artifacts, and the Museum of Fine Arts at Moharram Bey, which contains many pieces of eye-catching ancient jewelry.
Mediterranean Beaches And More…
Don't conclude that Alexandria Egypt tours are only made up of extended history lessons. Other activities may include a trip to Maa'moura Beach or Montaza Beach, which are some of the most beautiful beaches you will find in the world. These beaches are very popular with tourists and ideal for sunbathing.
Other locations that may be featured on day tours include Ras el-Tin and Corniche by the Mediterranean Sea.
Modern Alexandria is also known for its sports. Alexandria Sporting Club dates back to 1898 and offers its members and visitors golfing activities. The Smouha Sporting Club in Smouha features an international hockey stadium as well as numerous swimming pools and running tracks. Lastly, you can go swimming at Alexandra Dive, the Country Club or Lagoon Resort.
Be sure to check these locations with your tour consultant to ensure that these properties do not require advanced reservations or even membership to get in.
Alexandria Egypt Tours – Your Way!
Experience the best of Alexandria with fully customizable Alexandria Egypt tours, and discover for yourself why Alexander the Great chose this to be his own beloved city. If you want to add even more value to your vacation in Egypt, be sure to also check out our fantastic variety of Egypt tour packages and Nile River cruises.
Explore the best of Egypt your way. Find and book your dream trip today – A visit to Alexandria can be included in all our tours.
Design Your Custom Egypt Tour
Explore Egypt your way by selecting only the attractions you want to visit