Egypt Sightseeing Tours – Making Your Dreams Come Alive!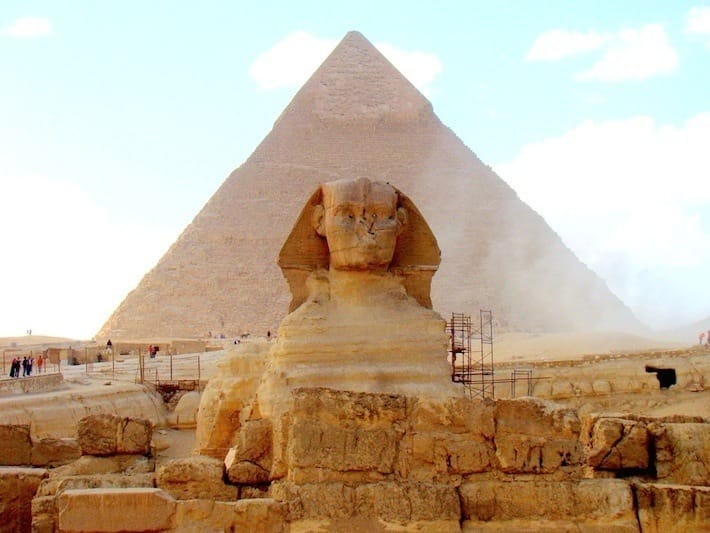 Egypt sightseeing tours are always popular, regardless of which country you live in. One can easily spend several days learning about some of the many ancient Egyptian temples, tombs and pyramids. In fact, one could spend a lifetime learning about all the ancient Egypt tourist attractions that await you in the Land of the Pharaohs. Meet the pharaohs and marvel at the relics they left behind with one of our premium quality Egypt tour packages or one of our platinum-standard Nile cruise holidays.
Top 6 Best-Selling Egypt Sightseeing Tours
Design Your Custom Egypt Tour
Explore Egypt your way by selecting only the attractions you want to visit
What to See in Egypt?
What all is there to see when you travel Egypt? One of the first things you need to take into consideration is the fact that the country is divided into several sections:
Lower Egypt – this region includes the northern Nile delta; the Mediterranean coast, as well as Cairo and Alexandria.
Middle Egypt – this is essentially the part of Egypt which one can see along the Nile River.
Upper Egypt – This part of the country is home some of the country's best historical attractions and can be found around the southern stretch of the Nile River Valley.
Sahara Desert – the Sahara is divided by the Nile River into the Eastern Desert and the Western Desert. While the Eastern Desert has permanent human settlements apart from along the coast, the Western Desert is home to a number of thriving Oases.
The Red Sea Coast – this region of the country is famous for its spectacular beaches and family friendly resorts. It is also a world class destination for SCUBA divers and snorkelers from around the world.
Sinai Peninsula – an isolated peninsula, ideal for historical land tours; trekking; hiking, and some sporting activity.
What are the Best Egypt Sightseeing Tours?
What are the best Egypt tours? It is really difficult to say because all people are different.
However, Cairo, Egypt sightseeing tours are among the most popular tours, and of course these nearly always include a tour of the pyramids, as well as a visit to a number of other top Cairo tourist attractions.
Some Cairo tours will only feature the Giza Plateau, which features the Sphinx and the Pyramids, while other will also include a trip to the ancient Saqqara Necropolis where even more pyramids can be seen and explored.
Luxor, Egypt sightseeing tours give you the opportunity to see many old statues, temples and ancient tombs. Many of Egypt's most iconic ancient sites are located on the banks of the Nile from Aswan to Luxor. Nile cruises from Aswan to Luxor and Nile cruises from Luxor to Aswan are by far and away the best way to visit and explore several of the ancient sites.
Tours around Hurghada and Sharm El Sheikh are also incredibly popular, and many tourists also  go on desert tours while they are in the region, while others prefer to prefer to indulge in things like snorkeling and candle lit dinners.
Safaga, Suez and Alexandria offer visitors more historical sightseeing, and they are very popular among tourists who have already toured the other main attractions in the country.
The Siwa Oasis; Farafra Oasis, and the Bahariya Oasis generally round out the list of Egypt sightseeing tours. Remember, even though historical sightseeing is Egypt's biggest draw, there are many other things to do beyond historical tours.
There are also sports, such as golfing and scuba diving, not to mention the country's many beautiful beaches that you can relax on.
As you tour Egypt, remember that the official currency is the Egyptian pound. Money can be exchanged at nearly all banks, and also at most major hotels. Whatever you do, don't be fooled by some street hustlers offering to give you Egyptian currency.
All in all, Egypt sightseeing tours are among the best in the world, combining mystery, wonder and excitement into one convenient package. Find out why this country is one of the most universally revered civilizations in human history, by booking your dream Egypt tour and/or one of our amazing Nile River cruises today.
Looking for a Sightseeing Tour in Egypt?
If you are planning to tour Egypt, why not let us help you to plan the most memorable and comprehensive travel experience possible? All our Egypt tour packages are private and flexible, meaning they can be adjusted to meet your exact needs.
Alternatively, tell us exactly what you want to see, and what's most important for you, and we'll create an Egypt sightseeing tour just you.
Design Your Custom Egypt Sightseeing Tour
Explore Egypt your way by selecting only the attractions you want to visit