3 Day Egypt Desert Camping Experience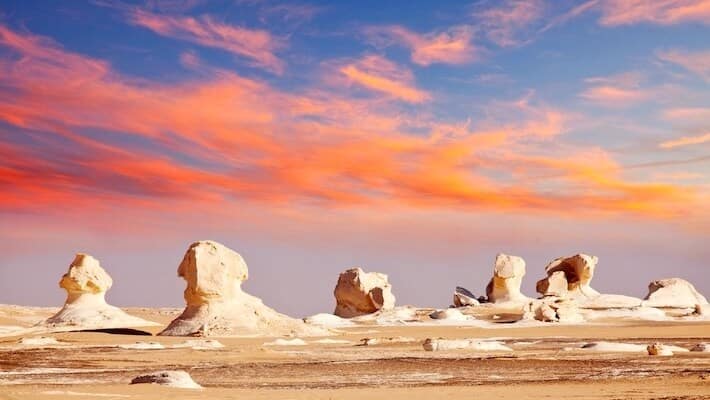 Lose yourself in a sea of tranquility with an epic 3-Day Egypt Desert Camping itinerary that will introduce you to the wonders of the Black Desert and the White Desert; two indescribably unique places which are unlike any other deserts in the world.
Spend the first night of you tour in a beautiful oasis-style hut; sleep under the stars; visit a mountain of crystal; explore timeless tombs and so much more during a flawless desert adventure in the Land of the Pharaohs, and do it is comfort and style with an Egypt tour package that you will never forget.
Note: Egypt Desert Tours run daily from Cairo.
Egypt Desert Tours
Didn't find the Sahara desert tour you were looking for? Find more 3-Day Egypt tours here or see other Egypt Desert Camping alternatives below.
Design Your Custom Egypt Desert Camping Experience
Explore Egypt your way by selecting only the attractions you want to visit