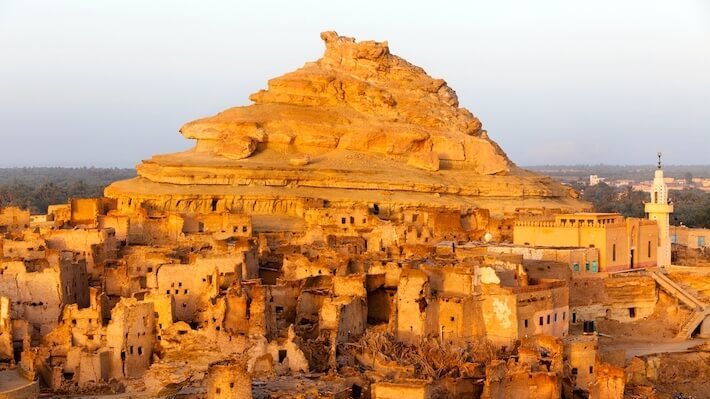 Enjoy a unique side of Egypt with our classic 8-day Siwa Oasis Tour which kicks off with some unforgettable sightseeing in Cairo to see the majestic Giza Pyramids; the Sphinx; the Valley Temple, and the world-renowned Egyptian Museum before moving on to the Siwa Oasis for more amazing sightseeing.
Experience tradition Bedouin life in a Siwan village; visit the Old City of Siwa; the timeless Temple of Amun Ra; the ancient Alexander Temple, and the fascinating Mountain of the Dead. Witness spectacular sunrises and sunsets,; swim in natural springs and so much more, and do it all in absolute comfort and style. Book with confidence – More than 205,000 Egypt tour packages already sold.
NOTE: Our Egypt desert tours depart every day.
Egypt Desert Tours
Didn't find the Sahara desert tour you were looking for? See Siwa Oasis Tour alternatives below or find your dream 8-day Egypt itinerary here.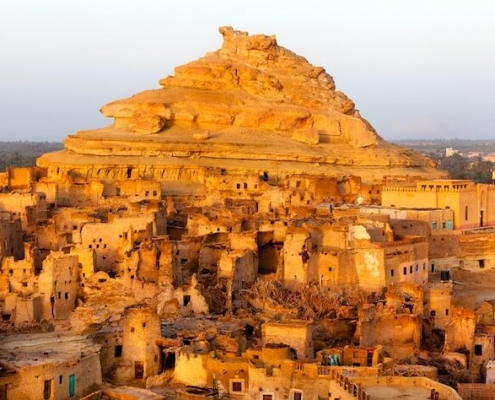 https://www.egypttoursplus.com/wp-content/uploads/2019/03/Siwa-Oasis-Tours.jpg
474
710
Amar Mahallati
https://www.egypttoursplus.com/wp-content/uploads/2019/06/egypt-tours-plus.png
Amar Mahallati
2019-03-25 05:44:33
2020-07-02 10:35:03
8 Day Cairo and Siwa Oasis Tour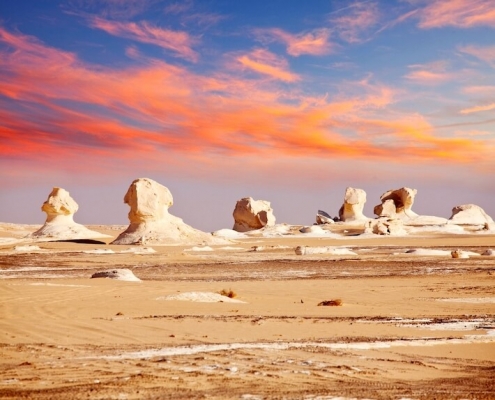 https://www.egypttoursplus.com/wp-content/uploads/2019/03/Sahara-Desert-Camping.jpg
574
710
Amar Mahallati
https://www.egypttoursplus.com/wp-content/uploads/2019/06/egypt-tours-plus.png
Amar Mahallati
2019-03-25 05:36:57
2020-07-01 11:52:54
3 Day Egypt Desert Camping Experience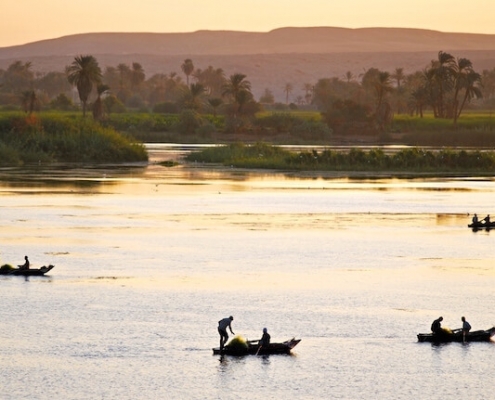 https://www.egypttoursplus.com/wp-content/uploads/2017/04/cairo-nile-cruise-and-sahara-desert-tour.jpg
431
710
Amar Mahallati
https://www.egypttoursplus.com/wp-content/uploads/2019/06/egypt-tours-plus.png
Amar Mahallati
2017-04-04 18:26:53
2020-07-02 11:26:37
12 Day Cairo, Nile Cruise, And Sahara Desert Tour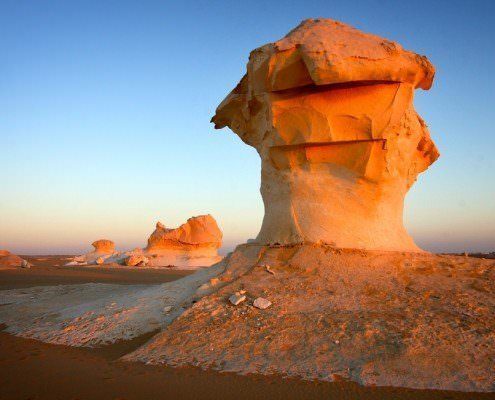 https://www.egypttoursplus.com/wp-content/uploads/2014/04/Black-and-White-Desert-Tour.jpg
462
710
Amar Mahallati
https://www.egypttoursplus.com/wp-content/uploads/2019/06/egypt-tours-plus.png
Amar Mahallati
2014-04-05 23:37:24
2020-07-01 12:17:19
6 Day Black and White Desert Tour
https://www.egypttoursplus.com/wp-content/uploads/2019/03/Siwa-Oasis-Tours.jpg
474
710
Amar Mahallati
https://www.egypttoursplus.com/wp-content/uploads/2019/06/egypt-tours-plus.png
Amar Mahallati
2019-03-25 05:44:33
2020-07-02 10:35:03
8 Day Cairo and Siwa Oasis Tour