How to Travel to Marsa Alam
Find out how to get there in the most cost-effective and most comfortable way possible. Travel to Marsa Alam is easy with our help. And, if you are going to be visiting Marsa Alam as a part of one of our bespoke Egypt tour packages, we will get you there in total comfort and style.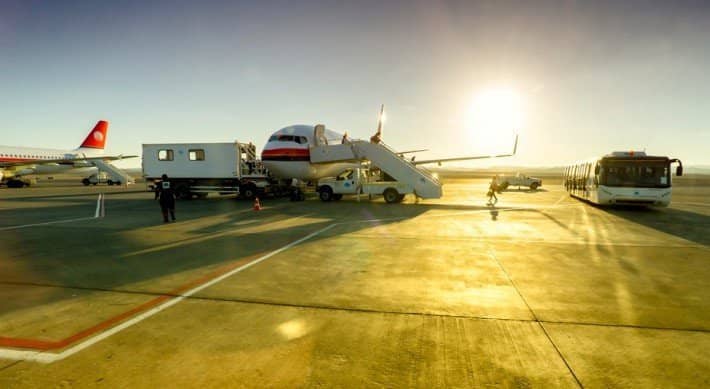 Marsa Alam, Egypt
Marsa Alam used to be a small fishing village in Egypt, on the west coast of the Red Sea. In recent times, the village increased in popularity, eventually becoming a coastal town and a popular tourist attraction.
Many consider Marsa Alam a bit of a "rising star", one with enough potential to become as popular as Sharm el Sheikh and Hurghada in the coming years. There are two reasons for Marsa Alam's immense popularity: its scuba diving oportunities, as well as its marine life. Since the resort area is located near the Tropic of Cancer and where the Arabian Desert meets the Red Sea, it has a startlingly beautiful appearance resembling a tropical paradise. Tourists can also expect to see spinner dolphins, dugongs and hammerhead sharks.
Design Your Custom Egypt Tour
Explore Egypt your way by selecting only the attractions you want to visit
Travel to Marsa Alam
Another one of Marsa Alam's best features is its new International Airport, first built in 2001. This does allow quicker access directly to the coastal town. Theoretically, tourists from Europe could fly in from Munich or Frankfurt and land directly in Marsa Alam. (American tourists would do the same, first departing their home state and then traveling to Europe via an international airport) However, the Marsa Alam Airport is still somewhat small, having only one departure gate. As a result, tourists often struggle to find international flights that land in Marsa Alam.
Most tourists want to visit other locations besides Marsa Alam, so they are usually willing to travel to another airport, such as Luxor International, Hurghada, Sharm, or Cairo and then take a coach ride or a domestic flight to Marsa Alam. It might help you to think of Hurghada, Luxor and Marsa Alam like three "triangle corners" inside the Eastern Desert, as this will help you appreciate the relatively close proximity of each city to one another.
Upon Arrival in Marsa Alam
Once in Marsa Alam you have the choice of summoning a taxi for short rides throughout the area or exploring the vicinity on foot.
There are some inland attractions to speak of, including the Emerald Mines and the Temple of Seti I at Khanais. Some tourists prefer to drive to these destinations by bus or cab, though others may prefer to bicycle their way to the attractions. No matter what you choose, it's safe to say that you will enjoy your time spent at Marsa Alam. Not only is the town an active and friendly locale, it also boasts some breathtaking scenery that can just as easily be enjoyed by local bus riders.
Travel to Marsa Alam and experience this "small" resort town before it grows into a major attraction. Most of our clients who choose to visit this charming Red Sea resort town, do so after enjoying a magical 5-star cruise down the Nile.
Amazing Ancient Egypt Tours
Explore the best of Egypt. Find and book your dream trip today.
Design Your Custom Egypt Tour
Explore Egypt your way by selecting only the attractions you want to visit
Country Specific Egypt Tour Information
Looking for more information before you decide? We have a specific international guide covering the most important points you need to be aware of before traveling to Egypt.