Casablanca Tours – Enjoy the Magic of a City You Will Never Forget
Looking for breathtaking Casablanca Tours? With Morocco's largest airport, the city of Casablanca is often where most visitors get their first glimpses and experiences of the diverse and intriguing country. In fact, many opt to stay in Casablanca for several days or more and enjoy a variety of Casablanca tours. There are a great many themes that a Casablanca tour could follow, including days dedicated to historic mosques, unique museums, shopping in the Medina and Central Market, and so much more.
This may be precisely why you should consider booking Casablanca tours with private guides and drivers who can help you create an entirely customized experience. At EgyptToursPlus.com you can enjoy a unique visit to Morocco, including Casablanca day tours, short breaks, and tour packages!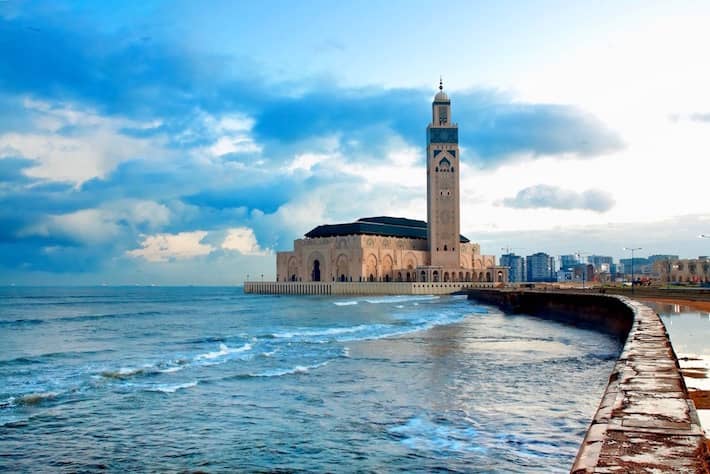 Choosing the Stops on Casablanca Tours
Modern and yet also ancient, the city has a range of places you may want to explore. Many people visit Morocco because they have a specific idea about exotic markets, a corniche that runs along a waterfront, kasbahs and medinas. If this is a good fit to your mental image of time spent in Casablanca, then you will want to be sure that any Casablanca tour you dedicates time to the Medina.
The Medina or Old City is full of the appealing alleys and twisting paths that make these neighborhoods so appealing. However, the Casablanca Medina is a working part of the town. It is full of different shops and tradesmen, and you can experience the authentic city when you explore this wonderful spot. Keep an eye open for the lovely old koubbas or shrines that are scattered around the southern area of the Medina!
Explore: Casablanca Tourist Attractions
If shopping in a market is what you hope to experience during your Casablanca tours, you will also want to head to the Central Market. This is outside of the Medina and is actually in the heart of the new city. Many residents of the city do their shopping here, and it can be a wonderful way to watch the experts barter for the prices of everything from fruits to house wares. This is also the ideal place to purchase a few pairs of the country's famous, leather slippers.
Your ideal Casablanca tours may focus more on architecture. You will be delighted by the variety found in this city. From the truly modern Place Mohamed V and the ever-impressive King Hassan II Mosque (completed in the 1990s) to the ruins at Safi a short drive from town, the diversity of architecture is staggering.
Naturally, most Casablanca tours look to the Hassan II Mosque as a prime example of impressive architecture. It is said that more than 80,000 worshipers can fit into the courtyard, and around 25,000 can fit in the prayer hall. It is a masterpiece of tile work and decoration, and every inch of the building has some sort of treatment. It is also one of the few mosques that welcome non-Muslims, though it is only in the company of guides that they can explore the building.
If your taste for monumental buildings is not met by the mosque, your Casablanca tours may include a visit to Place Mohamed V. This is where you can find most of the city's administrative and legal buildings, surrounded by opulent parks, and done in the Moorish style, the entire complex is a popular spot for locals who walk the grounds in the evening and enjoy the fountains.
If you wish to stroll in a park, the Parc de la Ligue Arabs is also a popular spot for Casablanca tours. It is close to a busier area full of cafes and shops, and yet it is a wonderful way to escape the hustle of Morocco's largest city. Stroll beneath canopies of trees, watch local men play petanque, and enjoy the welcoming coolness of this massive green space.
If your idea of a stroll during your Casablanca tours has to include the sea, the city's Corniche is a fantastic beachfront area that is dotted with many top restaurants, clubs, and popular beaches. Lively at night, it is where you will find many travelers dancing and listening to a dizzying variety of musical genres.
Of course, what would Casablanca tours be without a trip down a more nostalgic lane than the Corniche? After all, most people are familiar with the city's name because of the famous film. Interestingly enough, there really is a Rick's American Café in the city. Close to the Corniche it is equal parts tourist destination and lovely dining spot. With gorgeous décor and architecture and live music, many people are delighted that they chose to include it in their Casablanca tours.
While making your plans, don't forget to include a Casablanca day tour or two. The city is literally surrounded by fascinating villages and smaller historic sites. These include the seaside town of Mohammedia that is a very peaceful and relaxed place – especially after the bustle of the city. It has the country's second largest port and yet it is not an industrial town at all. It has a classic Medina and a fantastic array of shops and cafes.
Historic Safi should be part of your Casablanca tours too. Home to a Roman ruin, it also has the National Ceramic Museum and one of the best pottery souks in the country. Oualidia is another spot to include in a tour of the Casablanca area. Another seaside town, it is known for its enormous oyster beds, and it is considered a gourmand's dream stop in Morocco. Finally, Azemmour is fantastic for fans of ancient kasbahs with its adobe ramparts and excellent Medina. It also consistently rates as having the best beach on the country's Atlantic coast.
Discover: Things to do in Casablanca
Explore the Best of Egypt and Morocco – And Beyond