Morocco City Breaks – Exploring Morocco Your Way
Have you ever imagined how fascinating a Morocco city break might be? City breaks in this enchanting country are a fun and fantastic idea in the world of travel. They are, quite simply, a short holiday that is spent in just a single city.
Many people enjoy spending three or four days in one particular city such as Paris or Rome for example while they are on a city break. If the idea of spending some time in a single city appeals to you, then a city break to Morocco should be on your list of things to do.
After all, Morocco is home to the famous "red city" of Marrakesh; Fez; Casablanca; Tangier; Rabat; Essaouira; Meknes, and a number of other historical and intriguing cities.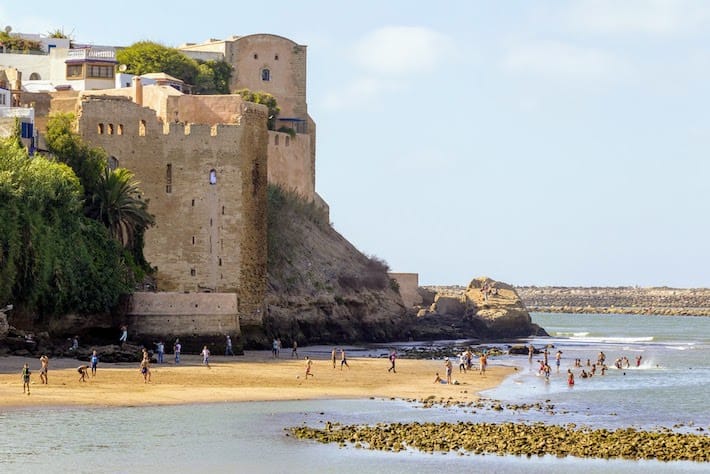 Any well-planned Morocco city break will also present many opportunities for you to explore an almost infinite number of sites and attractions located in close proximity to most Moroccan cities.
Choosing Your Perfect Morocco City Break
How do you begin to choose the Morocco city break that is the best fit for you? The first factor that can help steer you towards the right choice is whether you wish to spend time walking along a waterfront, or if you prefer an inland estination.
Again, Morocco has cities that are set along the northern coast, such as Tangier, or the southern coastal area, such as Agadir. It also has inland cities which are ideal for a Morocco city break, such as Marrakesh and Fez.
The next step in selecting the ideal Morocco city breaks has to take into consideration how active you hope the break to be. If you want to spend time leisurely strolling the markets or "souks" and touring some museums, you have a long list of possible destinations.
On the other hand, if you want to be more active and tour a number of historical neighborhoods, or even take Morocco short tours outside of the city, there are also many choices.
You may also want to consider the overall size of the city you visit. There are major metropolitan spots like the capital city of Rabat and the tourist hub of Marrakesh. There are also some small and remarkably appealing spots like Meknes, Essaouira, and Tangier.
Explore the many breathtaking things to do in Morocco
Your Options for a City Break to Morocco
Naturally, prices may be something which many people have to consider, and if you are looking for the least expensive travel costs, you will want to choose cities near major transportation resources. For example, Casablanca is home to the largest commercial airport, with Marrakesh the next in line. Airfares direct to the cities will help you keep expenses under control.
However, for those on short tours in Morocco, the cost may be a secondary consideration. Instead, you may want to make the very most out of your time in the city of your choice. Because of that, it may be wise to hire a private guide or driver.
Why hire a guide and/or a driver? On your Morocco city break, you could lose an entire day trying to familiarize yourself with the layout of the city. Though a city such as Agadir is modern and in a grid layout, it is a rarity in Morocco. Instead, you will have to find out where the Medinas are located; where any kasbahs are located, and where the markets or souqs can be found. If you do not speak the language, you may find that you don't get the most out of your Morocco city break.
Ideal Moroccan City Breaks
Let's look at one of the top cities to understand this a bit better. Marrakesh is among the top choices for short tours of Morocco. Home to the world-famous Djemaa El-Fna, which is a large square located just outside of the medina's gates. This is also where you will find some of the most beguiling souqs, including a shoe souk and a perfume and spice souk.
The area is so full of alleyways and passages, it would be easy for anyone to spend their entire Morocco city break here.
Guide or No Guide?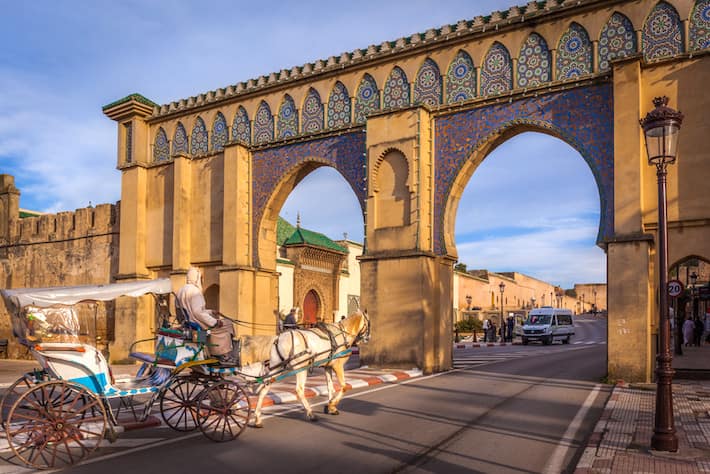 Are you still unsure as to whether you need a guide or not? Just ask yourself these few questions: Could you also negotiate prices on your own? Could you find a way to a rooftop area to look out over the famous tanneries? What about the best places to dine?
Most people decide to take short tours in Morocco because they have a very clear vision or expectation of their experience. Something out of a storybook, with colorful doors, spicy aromas, beautiful clothing, and many exotic sounds. However, they can end up being very disappointed if they struggle to find their way around their chosen destination.
Additionally, many people on a city break in Morocco may not know about the beauty to be seen in some of the medersas or schools; the mosques, and the monumental structures. While casually strolling the streets of Marrakesh, you may not experience the beauty that is the Koutoubia Mosque's decorative exterior; the stunning Medersa Ben Youssef, or the gorgeous Saadian Tombs. Bahia Palace, the Marrakesh Museum, and the Dar Si Said Museum are all stops on a truly fulfilling visit to the city.
Whether your Morocco city break is a few days or a full week, you want to be sure that you can see and do all that you dream of doing, but you should also try to find a way to discover a whole lot more.
While reading up on your destination or leaving things to chance as you wander the city may allow you some unforgettable experiences, why risk losing even a moment of time. With a private guide or driver, you can learn; experience; taste; see; smell; and delve into the history and culture of any Moroccan city.
There are so many large and small cities in Morocco that a visit to one will inspire you to book another visit in the future. Just a few days will begin your fascination with this diverse and culturally rich country, and you may find yourself planning much more than a single-city visit next time.
Decades worth of experience has allowed us to offer an unbeatable experience of Morocco. With private guides and drivers, you really can get the most out of your stay in Morocco.
At EgyptToursPlus.com we make everything possible. Simply fill out the form below and submit, then we can begin creating your perfect Morocco city break.
Explore the Best of Egypt and Morocco – And Beyond