All inclusive Egypt tours are typically multi-day Egypt tour packages that cover all the most prominent sites of ancient Egypt that are on every visitor's must-see list.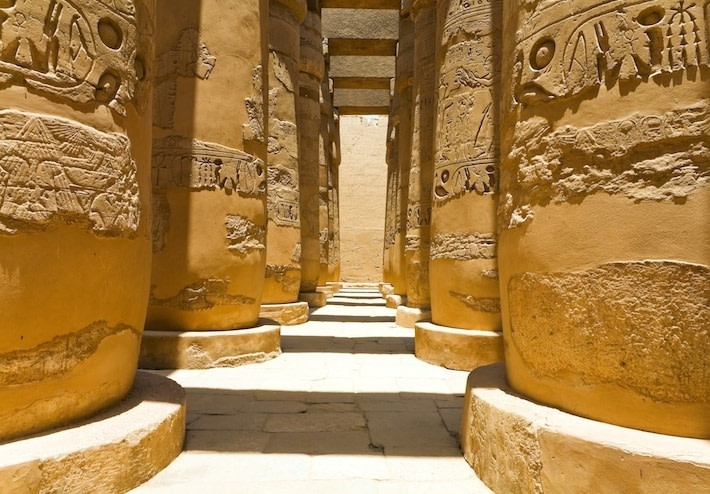 When you are planning a trip to Egypt, depending on the duration of your stay and your individual preferences, you can opt for either a "tour" or a "tour package". There is a vast difference between the two and you can decide which one suits you the best.
A tour is usually a one-day itinerary that covers the main sights within a certain distance, whereas all-inclusive Egypt vacations cover more than one day. While you will find that most Egypt tour packages will include an extended visit to the Great Pyramids of Giza in Cairo as well as a Nile cruise. Not all our tour packages include Nile River cruises or an extended stay at any particular destination.
Custom All Inclusive Egypt Tours
If, after browsing through all of the all inclusive Egypt tours you do not find something that suits you, you have the option of choosing custom Egypt tours. These tailored packages give you the flexibility to create your own itinerary. These packages can range between 8-15 days and will cover a lot of sites and provide you with some time for leisure on the boat as well.
Your Egypt travel should not feel like its run on a military regimen. You should be able to pick and choose what you would like to do and see. However, do remember that a visit to Egypt is incomplete without a cruise down the Nile. The Sahara Desert and Lake Nasser visits are add-ons for the slightly longer tour options. If you like diving, spending a few days at a Red Sea resort is a good option for you.
The Nile Cruise Packages
For those looking for a little more variety, a visit to Dubai in UAE, Turkey and Petra in Jordan are a great way to enhance your Egypt trip. Nile cruise holidays are all inclusive and include 4-Star and/or 5-Star hotel stays, Egyptologist tour guides and Nile cruises and all transfers.
You will get to visit the Pyramids in Cairo. There is a lot of sightseeing that you can do. You can pick between a day trip, a 8-day cruise or even 12-day. Depending on the one that you have chosen, you will visit more places and also be able to spend a few nights at some of them.
Look Out For…
Good all inclusive Egypt tours should include the entrance fees for sightseeing and your own personal guide capable of speaking your language.
All transfers are via air-conditioned vehicles. The only additional expenses that you will have to incur are your International air-fare, your entry Visa cost, the optional tours that you pick and your personal expenses.
The most important thing is to choose a reliable and reputed tour operator. If you are going to visit ancient Egypt only once you want to have an experience worth remembering.
All inclusive Egypt tours can cover theme vacations such as the honeymoon tours and the Lake Nasser cruises/Red Sea holidays. We really do have Egypt tour packages to suit every budget and time frame and requirement.
Breathtaking All Inclusive Egypt Tour Packages
Explore the best of Egypt all inclusive. Find and book your trip today.