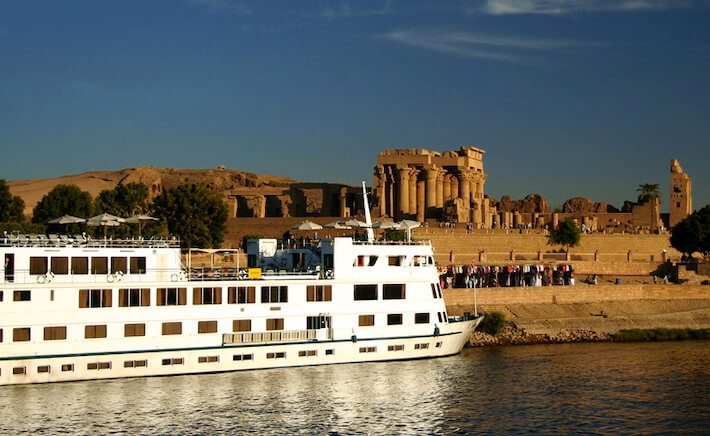 Give yourself a very special gift this Christmas; a luxury 8-day Christmas on the Nile Holiday aboard the magnificent 5-Star Oberoi Zahra Nile River cruiser, and sail along the Nile from Aswan to Luxor in the very lap of luxury. Enjoy world-class amenities and customer service; excellent meals; 1st-Class accommodation; and sightseeing which no amount of words can describe.
Our 8-day Christmas on the Nile Holiday offers a perfect blend of sightseeing and relaxation; a journey which will see you visiting many of Egypt's most cherished ancient monuments, including Valley of the Kings; Karnak; Temple of Dendarah; Temple of Philae and so much more. Enjoy an exclusive cruise with limited availability.
Our 8-Day Christmas on the Nile Holiday begins on the 24th of December 2019.
Egypt Christmas Holidays
Didn't find the Egypt Christmas Holiday you were looking for? See Christmas on the Nile alternatives below or customize your private guided dream tour here.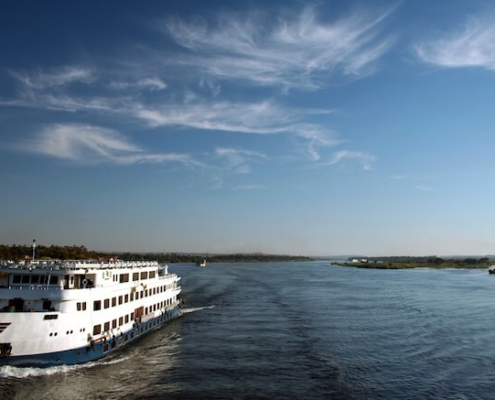 https://www.egypttoursplus.com/wp-content/uploads/2019/06/nile-cruise-at-christmas.jpg
437
710
Amar Mahallati
https://www.egypttoursplus.com/wp-content/uploads/2019/06/egypt-tours-plus.png
Amar Mahallati
2019-06-17 07:57:51
2020-01-07 12:25:55
5 Day MS Mayfair Nile Cruise at Christmas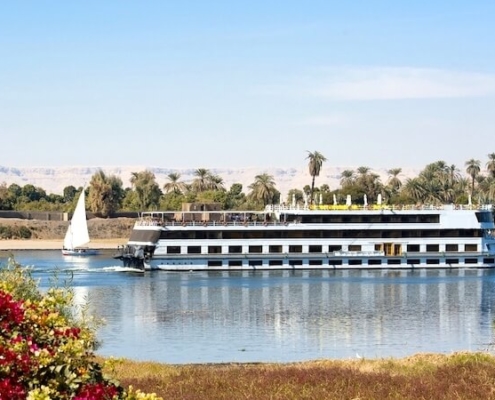 https://www.egypttoursplus.com/wp-content/uploads/2019/06/luxury-christmas-nile-cruise.jpg
450
710
Amar Mahallati
https://www.egypttoursplus.com/wp-content/uploads/2019/06/egypt-tours-plus.png
Amar Mahallati
2019-06-17 07:55:20
2020-01-07 12:30:16
7-Day Oberoi Philae Luxury Christmas Nile Cruise from Luxor to Aswan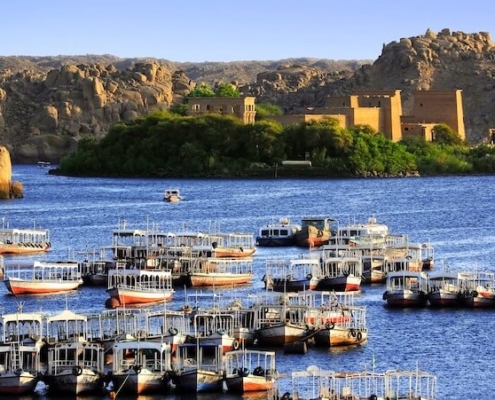 https://www.egypttoursplus.com/wp-content/uploads/2019/06/new-year-s-eve-in-egypt.jpg
451
710
Amar Mahallati
https://www.egypttoursplus.com/wp-content/uploads/2019/06/egypt-tours-plus.png
Amar Mahallati
2019-06-17 07:41:12
2020-01-07 12:31:31
New Year's Eve in Egypt - 8 Day Luxury Cruise Onboard MS Oberoi Zahra from Luxor to Aswan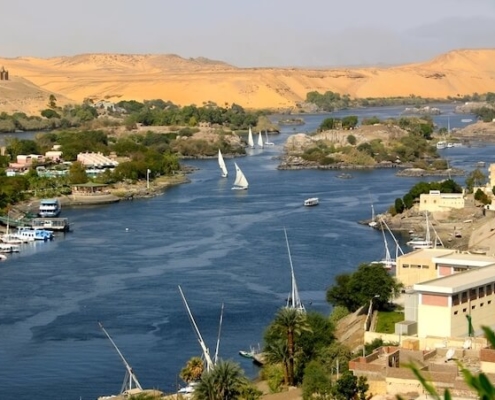 https://www.egypttoursplus.com/wp-content/uploads/2019/06/new-year-nile-cruise.jpeg
452
710
Amar Mahallati
https://www.egypttoursplus.com/wp-content/uploads/2019/06/egypt-tours-plus.png
Amar Mahallati
2019-06-16 08:33:31
2020-01-07 12:24:32
MS Mayfair 4-Day New Year Nile Cruise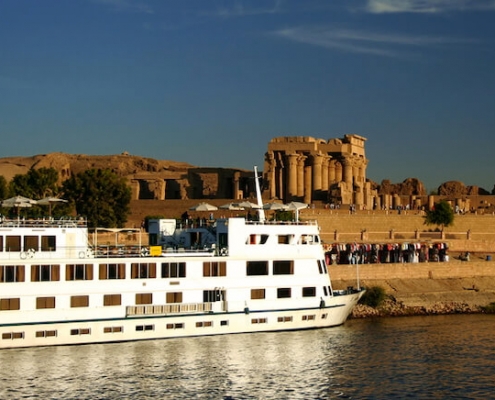 https://www.egypttoursplus.com/wp-content/uploads/2019/06/christmas-on-the-nile-2.jpg
436
710
Amar Mahallati
https://www.egypttoursplus.com/wp-content/uploads/2019/06/egypt-tours-plus.png
Amar Mahallati
2019-06-02 23:59:18
2020-01-07 12:31:44
Luxury 8-Day Christmas on the Nile Holiday Aboard Oberoi Zahra - Aswan to Luxor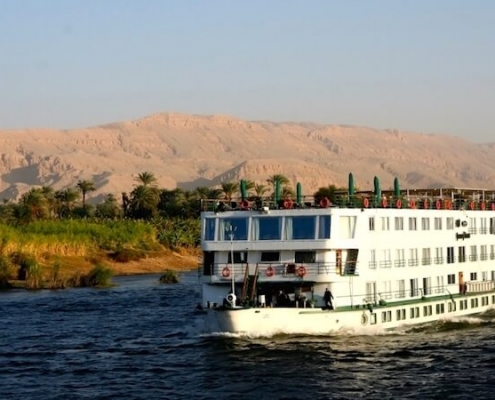 https://www.egypttoursplus.com/wp-content/uploads/2019/06/christmas-nile-cruise.jpg
450
710
Amar Mahallati
https://www.egypttoursplus.com/wp-content/uploads/2019/06/egypt-tours-plus.png
Amar Mahallati
2019-06-02 10:39:16
2020-01-07 12:26:32
Christmas Nile Cruise Aboard the Oberoi Philae River Cruiser
https://www.egypttoursplus.com/wp-content/uploads/2019/06/egypt-new-year-holidays.jpg
424
710
Amar Mahallati
https://www.egypttoursplus.com/wp-content/uploads/2019/06/egypt-tours-plus.png
Amar Mahallati
2019-06-02 06:34:35
2020-01-07 12:26:48
5-Day Egypt New Year Holidays - Royal Lotus Cruise
https://www.egypttoursplus.com/wp-content/uploads/2019/06/christmas-on-the-nile-2.jpg
436
710
Amar Mahallati
https://www.egypttoursplus.com/wp-content/uploads/2019/06/egypt-tours-plus.png
Amar Mahallati
2019-06-02 23:59:18
2020-01-07 12:31:44
Luxury 8-Day Christmas on the Nile Holiday Aboard Oberoi Zahra - Aswan to Luxor