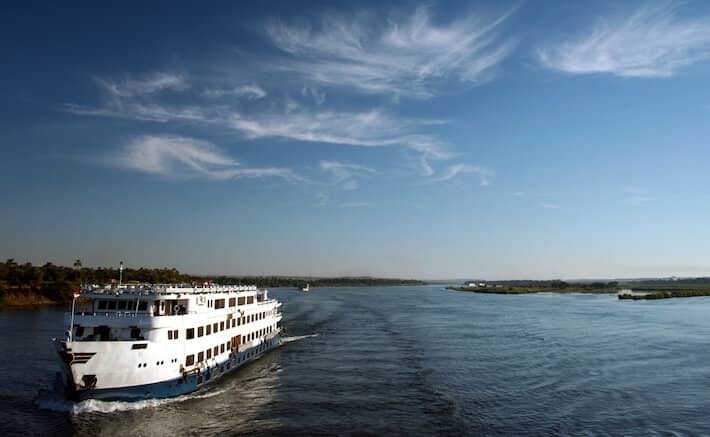 Say hello to the pharaohs this festive season with an unforgettable 5-day Nile cruise at Christmas on board the tastefully appointed MS Mayfair Nile River cruiser as it makes its way from Luxor to Aswan. From the ancient tombs in the Valley of the Kings at Luxor, to the ancient Temple of Philae at Aswan, our 5-day Egypt Christmas holidays will keep you enthralled from beginning to end.
Enjoy daily excursions to some of the world's most valued ancient monuments, and end your days surrounded by tranquility under a star filled sky. With 5-star accommodation and world class amenities, your time aboard the MS Mayfair as it sails along the Nile will be a time you will never forget. Celebrate the festive season with one of our Nile River cruises that are affordable and flawless.
Our 5 Day New Year cruise at Christmas runs on the 27th of December 2021.
Egypt Christmas Holidays
Didn't find the Egypt Christmas Holiday you were looking for? You can find more 5-day Nile cruises here or see Egypt Christmas Nile Cruise alternatives below.