15 Day Honeymoon in Egypt – Cairo, Sahara Desert, & Nile River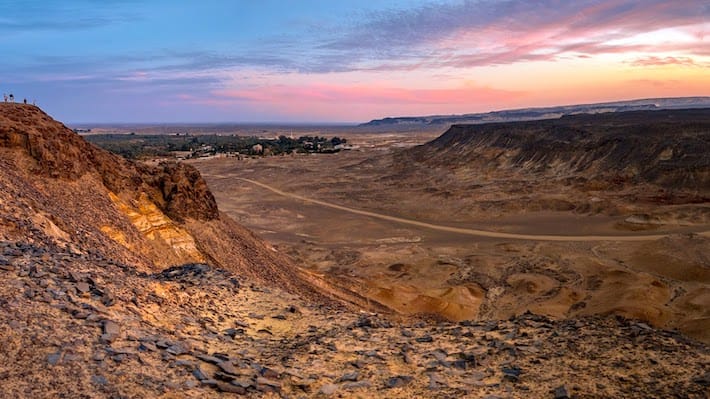 Honeymoon in Egypt for 15 full days of sightseeing; adventure; luxury and romance with one of our flawless Egypt honeymoon packages. Explore the best honeymoon destinations in Egypt, including the pyramids in Cairo and the Valley of Kings in Luxor. Venture into the vast untamed Sahara Desert and visit lush tropical oases, all in the company of your own Expert guide.
Board a 5-Star Nile river cruiser and sail the along the world's longest river in the lap of luxury. From romantic candle lit dinners in Cairo, to magical Bedouin sunset dinners at an oasis under the stars. Enjoy a honeymoon in Egypt that is unlike anything you've ever imagined.
Inquire
Honeymoon in Egypt
Cairo – Sahara Desert – Nile River
Itinerary
Day 1: Arrive the Land of the Pharaohs
No matter what time your plane lands in Cairo for your honeymoon in Egypt, one of our consultants will be there waiting for you. Once you pass through immigration they will meet you and take you to your hotel where you'll be spending the night. They will be more than happy to assist you with check-in if need be, and will also want to discuss your tour itinerary, and particularly the following day's schedule, including things like pick up times and etc. Enjoy a free welcome drink, and spend the rest of the day as you wish.
Day 2: Giza Pyramids and the Egyptian Museum
After breakfast at your hotel, you'll enjoy a trip to the Giza Pyramids of Cheops, Chephren and Mykerinus. The Great Sphinx stands guard over the entire plateau and you will also enjoy the Valley Temple. You will enjoy lunch and then make the trip to the Egyptian Museum, where you will enjoy seeing artifacts spanning 5,000 years of Egyptian history.
Finally, you will continue to Coptic Cairo to visit the Hanging Church and Ben Ezra Synagogue. End the day souvenir shopping in the Khan El Khalili Bazaar, which dates back to 1382. Overnight in your hotel in Cairo.
Meals included: Breakfast and lunch
Day 3: Touring El Alamein & the Siwa Oasis
Our representative will pick you up from your hotel in Cairo after breakfast, and drive you to Alamein. At El Alamein, you can explore the site where the great battle took place during World War II, and you can visit the World War II Museum and the Cemetery. Then drive on to the beautiful bay of Marsa Matrouh on the Mediterranean Coast, and then continue to the Siwa Oasis. It is about a 6 hours drive from Alamein to Siwa. Dinner and overnight in Siwa.
Meals included: Breakfast and dinner
Day 4: Siwa Oasis
After beakfast at the hotel you will visit to the Old City of Siwa (Shali). Continue to visit the tombs inside the Mountain of the Dead discovering several interesting tombs; SI Amon, MSW Isis, and the Crocodile Tomb. Then transfer to Abu Sherouf, one of the Siwan villages to experience bedouin way of life and enjoy the Roman Spring. Then transfer to visit Cleopatra's bath and the Alexander Temple, at Aghurmi village which is dedicated to the God Amon. Dinner and overnight in Siwa.
Meals included: Breakfast and dinner
Day 5: Bahariya Oasis
Immediately after breakfast, you will check out of your hotel and then venture to Bahariya Oasis in an air-conditioned 4×4 Jeep. You'll check in at the hotel and then enjoy dinner, spending the night in Bahariya.
Meals included: Breakfast and dinner
Day 6: Touring Bahariya Oasis
After breakfast you will experience different sites in the Bahariya Oasis. Enjoy a tour around the old village and see the groves of palms and fruit trees.Then onto the "Golden Mummies Museum" from the Graeco-Roman period. Next you will visit the Tombs of the Nobles. After lunch in Bahariya you will head to the White Desert, passing through the Black Desert and the Valley of El Haize with its famous spring. Stop off to see the quartz crystal at Crystal Mountain and the petrified wood and volcanic rocks in the Valley of Agabat. Bedouin dinner and entertainment. You will camp under the stars in a paradise of tranquility experiencing the most romantic moments of your honeymoon. As the sun sets on Egypt's magnificent desert you will enjoy a Bedouin dinner.
Meals included: Breakfast, lunch and dinner
Day 7: The Oases of Farafra & Dakhla
Drive to Farafra Oasis where you can see the palm groves and hot springs as well as the old village of traditional mud brick houses as well as the local artist Badr's unique mud brick museum. Then move onto the lush Dakhla Oasis, surrounded by rose-colored cliffs. Overnight in Dakhla in an oasis hut.
Meals included: Breakfast, lunch and dinner
Day 8: Kharga Oasis
Enjoy a trip to the Roman temple Deir El Hagar in its serene surroundings and the Roman burial ground Mezzawaqqah – if it is open!. Move onto Kharga Oasis to visit Qasr El Labkha – a Roman fortress on the old caravan route. Then see the Roman Temple of Hibis from the outside as well as the early Christian cemetery with its chapels painted with murals at Bagawat, nearby. Move onto the Temple of Dush, dedicated to Isis and Serapis, and see the Baris Oasis. Overnight camping in Kharga.
Meals included: Breakfast, lunch and dinner
Day 9: Travel to Luxor
After breakfast, you will be transferred in an air-conditioned vehicle to Luxor; a journey which takes around 6 hour. Overnight in Luxor.
Meals included: Breakfast
Day 10: Nile cruise &  Luxor sightseeing
After breakfast on the tenth day of your honeymoon in Egypt you will be taken by an air-conditioned vehicle to board your 5 star luxury Nile River cruise. After checking in you'll be taken on a sightseeing tour which will include the Luxor Temple and Karnak Temple complexes. After your tour you'll be taken back to your cruise ship where you will spend the night.
Meals included: Breakfast, lunch and dinner
Day 11: Sailing to Edfu
After breakfast on your Nile cruiser, take a trip to the royal cemetery for 62 pharaohs, Valley of the Kings, then off to the mortuary temple of Queen Hatshepsut, which was built by the architects of the New Kingdom in the 15th century BC. End the day of sightseeing with a brief stop at the Colossi of Memnon. After lunch, you will sail to Edfu enjoying a leisurely dinner on board. Overnight on board Nile Cruise.
Meals included: Breakfast, lunch and dinner
Day 12: Kom Ombo and Edfu Temples
You will start your day with breakfast and then visit the Temple of Horus at Edfu, followed by lunch back aboard the ship. You will sail to Kom Ombo, where you can visit the Kom Ombo Temple and then enjoy a candlelit dinner on the Nile, before anchoring off Aswan for the night.
Meals included: Breakfast, lunch and dinner
Day 13: Aswan Sightseeing
In Aswan breakfast starts your day aboard ship, followed by an excursion to the Aswan High Dam, the Unfinished Obelisk and the Philae Temple. Enjoy dinner aboard your ship once more.
Meals included: Breakfast, lunch and dinner
Day 14: Back to Cairo
You will enjoy a relaxing morning aboard the ship with your partner having a wonderful breakfast. You will debark from the boat and head to the Aswan Airport, where you will take a flight to Cairo. On arrival, you will be met and taken to your hotel.
Meals included: Breakfast
Day 15: Final Departure
All great things must end, and unfortunately, today marks the end of your wonderful journey through our ancient kingdom. Very few people are glad to be leaving, but many know that they'll soon be back.
After you've enjoyed your breakfast a tour consultant and driver will fetch you and take you to the airport. They will be there to bid you farewell, and to let you know just how happy we are that you decided to vist all the best honeymoon destinations in Egypt with us.
Meals included: Breakfast.
Tour begins every Saturday, Tuesday and Thursday.
What is Included
Inclusions – What is included when you have your honeymoon in Egypt:
Meet, greet and assist service at all arrivals and departures
Assistance of our customer service department for the duration of your stay
All transfers in an air-conditioned vehicle specially decorated for our honeymoon customers
Accommodation for 3 nights in Cairo (includes breakfasts and taxes)
Accommodation for 2 nights in Siwa Oasis (half board)
Accommodation for 1 nights in Bahariya (full board)
Accommodation for 1 night camping in White Desert (full board)
Accommodation for 1 night in Dakhla Oasis (full board)
Accommodation for 1 night camping in Kharga (full board)
Accommodation for 1 night in Luxor (includes breakfast)
Accommodation for 4 nights on 5-Star Nile River cruise ship (full board)
All oases transfers in air-conditioned 4×4 jeeps
Wedding cake specially made for our honeymooners
Dinner cruise in Cairo
Private English speaking guide for all tours
All sightseeing tours mentioned in the itinerary
Entrance fees to all sites stipulated in the itinerary
Domestic flight Aswan – Cairo
Camping equipment like sleeping bags, camel blanket and tents
Meals as stipulated in the above itinerary
A bottle of mineral water daily throughout trip
Portage when needed
Exclusions – What is not included when you have your honeymoon in Egypt:
International flights
Optional tours not mentioned in the Honeymoon Tour of Egypt itinerary
Meals except where indicated
Personal expenses
Tips and gratuities
Price
Please contact our Customer Service department for the most up to date prices for this travel package. We can be contacted via email, live chat, or by calling our toll-free number.
Prices for our Honeymoon in Egypt tour package are quoted per person in US$ and are valid until the 30th of September 2023, except during the Christmas, New Year, and Easter holidays.
Design Your Custom Honeymoon in Egypt
Explore Egypt your way by selecting only the attractions you want to visit