IMG Worlds of Adventure in Dubai – Record Breaking Fun and Adventure
Whether you are travelling to Dubai on your own, or whether you intend booking one of our epic Egypt and Dubai tours, IMG Worlds of Adventure is definitely a venue worth visiting if you are looking for some non-stop fun and excitement.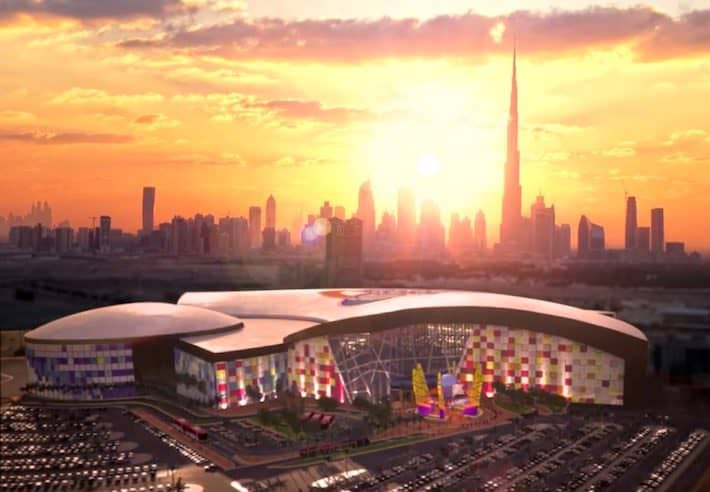 What is IMG Worlds of Adventure?
IMG Worlds of Adventure is essentially a themed amusement park, but it is certainly nothing like your average theme park. To begin with, IMG Worlds of Adventure is the largest indoor theme park in the world, covering an area of around 1.5 million square feet. The park is so immense that it can comfortably welcome up to 20,000 visitors a day. It is also a temperature controlled park, meaning that indoor temperatures are always pleasantly cool.
IMG Worlds of Adventure has a total of 14 themed rides, along with a 12-screen cinema, and an impressive number of shops, restaurant, cafes, and etc. The park was originally scheduled to open in 2014 but there were a number of delays, and as a result, it only opened in 2016 with a final price tag of more than Dh3.6 billion. Not surprisingly, the venue has become one of the top attractions in Dubai.
Inside IMG Worlds of Adventure
The very first thing you will notice as you step inside this magical venue is the wonderfully pleasant cool air, and the sheer size of the place. IMG Worlds of Adventure is essentially divided into four individually themed areas which are referred to as Epic Zones. These are:
Cartoon Network
Marvel
Lost Valley – Dinosaur Adventure
IMG Boulevard
Cartoon Network Zone
The Cartoon Network Zone theme is based entirely on various cartoon characters that have and still do feature on Cartoon Network. It is also home to the world's 5D Ben 10 cinema and the biggest Ben 10 store in the world. Apart from the cinema and the store, you can also enjoy live CN stage shows in this particular Epic Zone, along with 5 amazing attractions:
The Powerpuff Girls – Mojo Jojo's Robot Rampage
Ben 10: 5D Hero Time
Adventure Time – The Ride of OOO with Finn & Jake-monorail
The Amazing Ride of Gumball-a dark ride
LazyTown
In addition to what has already been mentioned, there are also 9 different shops and restaurants in this zone, including Richard's Around the World Café; Fin and Jake's Everything Burrito; Ben 10 Store; The Amazing World of Gumball Store; Lazy Store, and more.
Marvel Zone
As the name suggests, the theme of this zone is based on characters and super-heroes from Marvel which belongs to the Walt Disney Company. One of the top attractions in this zone is the 3D media attraction, Avengers: Battle of Ultron which is based Marvel Studio's 2015 blockbuster, Avengers: Age of Ultron. As with the Cartoon Network Zone, the Marvel Zone also has 5 exciting attractions:
Avengers: Battle of Ultron
Hulk: Epsilon Base 3D
Spider-Man: Doc Ock's Revenge
Thor Thunder Spin
Avengers Flight of the Quinjets
In addition to the 5 attractions mentioned above, you will also find a total of 10 different shops and restaurants in this zone, including Tony's Skydeck; Chang's Golden Dragon; Downtown Shawarma; Daily Bungle Company Store; Marvel Vault, and more.
Lost Valley – Dinosaur Adventure Zone
The theme of this zone is original, and the intellectual property rights for this theme belong to IMG. This zone is best known for its animatronic dinosaurs and its rollercoaster rides. As with the first two zones, there are 5 main attractions in this zone:
The Velociraptor
Forbidden Territory
Predator
Dino Carousel
Adventure Fortress
You will also find 6 different shops and restaurants in this zone, including Spice Valley; Carnivore Hut; 360 Express; The Explorer's Supply; Raptor's Outpost, and LV Retail Cart. By the way, if you enjoy rides that really get your adrenaline pumping, then you will love the Velociraptor rollercoaster which goes from 0 to 100 KM/h in just 2.5 seconds.
IMG Boulevard Zone
To a certain extent, one could describe the IMG Boulevard zone as being similar to the arrivals hall at an airport, although it is not quite the same. However, this zone is essentially here to welcome visitors, and to help visitors get set up for the other three zones at IMG Worlds of Adventure.
The IMG Boulevard zone is also home to one attraction, The Haunted Hotel. You will also find a good selection of shops and restaurants in this zone, including places such as Popcorn Factory; Boulevard Gourmet; Samosa House; Flavors of Arabia; Haunted Hotel Store, and more.
You can visit this amazing venue with any one of our classic Egypt and Dubai packages even if you don't see it listed in your preferred tour itinerary.
Useful Tips and Information
As is to be expected at a venue such as this one, it can get very busy on weekend and during public holidays. Fortunately, its sheer size means that even on particularly busy days, the venue never feels as if it is overcrowded. Nonetheless, large crowds can result in long queue at some of the rides. If you wish to avoid such queues, we would recommend that you visit IMG Worlds of Adventure during the week.
This amazing venue is also very conveniently located within the City of Arabia, a US$20 billion residential, commercial and entertainment project in Dubai. While parts of the City of Arabia are still being built, the area will eventually be a self-restrained community or mini-city in which the use of cars will be severely restricted.
Instead of cars, residents and visitors will travel around on the city's own independent monorail system that will ferry people to the city from a designated Dubai Metro Station. The monorail system will also be the primary mode of transport within the City of Arabia.
Admission costs AED 245 (about $66) for all persons who are taller than 1.05 meters, while children below this height get in free of charge. Tickets grant you unlimited access to all the attractions at IMG Worlds of Adventure, so we recommend that you set aside at least four or five hours for visiting this venue, or even longer if you are traveling with young teens and/or thrill seekers.
Visiting IMG Worlds of Adventure with Egypt Tours Plus
Due to the nature of this attraction, it is unlikely that you will see it featured in our Dubai Tour Packages. It is also not added by default to any of our Egypt and Dubai Tours, although it can be added if need be.
At Egypt Tours Plus, all tour itineraries can be customized to meet the exact needs of our clients, so if you are traveling to Dubai with us and you want to visit IMG Worlds of Adventure while you are there, just let us know and we will amend your preferred tour itinerary accordingly.