What to Know Before Traveling To Egypt?
Respect local culture, avoid political or religious confrontation, and carry some local currency around with you. These are just a few things to know before traveling to Egypt, but there are more…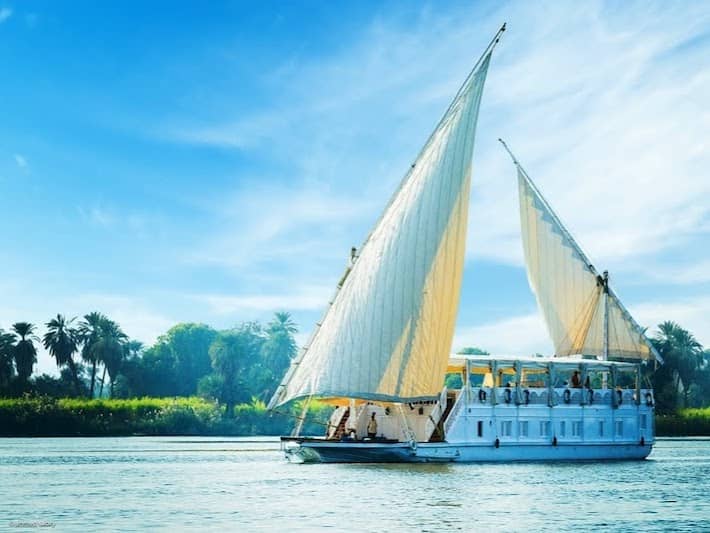 What to Know Before Traveling To Egypt?
As with many other tourist destinations, Egypt's tourism industry took a heavy knock as a result the Covid-19 pandemic and all the resultant travel restrictions that were imposed by governments around the world, including the Egyptian government.
As other countries began reopening their doors to international travel, so too did Egypt, and today tourism in one of the world's most welcoming Arab countries is picking up at a pace few would have imagined.
"What to know before traveling to Egypt" is a question which many people ask if they have booked, or are planning to book a trip to Egypt. In this post we share bunch of essential travel tips that can help to make your vacation in Egypt more enjoyable and more memorable than ever. Let's go…
What to Know Before Traveling to Egypt in Regards to Gaining Entry to Egypt
PASSPORTS – In order to visit Egypt, you will need to be in possession of a valid passport. Your passport must also have at least six months validity remaining, and it should have at least two blank pages left.
VISAS – Nearly every nationality on earth needs an Egyptian tourist visa in order to visit the country. If you are from one of many countries whose citizens can apply online for an Egypt e-Visa, we strongly suggest that you do so. It is by far and away the most convenient and most hassle-free way of obtaining your visa for Egypt. To see if your nationality qualifies for an Egypt e-Visa, you can visit the official Egypt e-Visa Portal here.
COVID-19 – In July 2022, the Egyptian authorities lifted the last remaining Covid-19 travel restrictions. Proof of vaccination and/or proof of negative PCR tests are no longer required.
Related: Do You Need a Visa to Travel to Egypt?
What to Know Before Traveling to Egypt in Regards to Personal Safety?
VIOLENT CRIME – Despite what you may have heard, Egypt is actually a very safe destination, with violent crime against tourists virtually unheard of.
PETTY CRIME – Unfortunately, petty crimes such as pickpocketing and bag or purse snatching do occur. However, these crimes usually only happen in very crowded areas, and especially on public transport during rush hour when trains and buses are typically very crowded.
Try to avoid using public transport during peak hours but if you cannot avoid it, be sure to keep your wallet or purse out of sight and out of reach.
Related: Is Egypt Safe to Visit?
What to Know Before Traveling to Egypt in Regards to Health & Immunizations?
Egypt has no mandatory vaccination requirements for people who wish to visit the country, but many travel health specialists do recommend getting vaccinated against certain illnesses before traveling to Egypt:
HEPATITIS A – This disease is spread by way of contaminated food and water in Egypt. If your Hepatitis A vaccination status is not up to date, you run the risk of becoming infected regardless of where you stay and where you eat.
TYPHOID – This is another illness that is spread by way of contaminated food and water. Being vaccinated against Typhoid is especially important if you are going to be traveling and staying outside major cities, or if you are going to be staying with friends and family.
RABIES – This deadly disease is spread by infected mammals, including dogs. If you believe that you will be in close contact with animals during your stay in Egypt, you should speak to your healthcare provider about Rabies vaccination.
TRAVEL INSURANCE – Having travel insurance is not mandatory for visiting Egypt, but it is something which we highly recommend. When shopping for travel insurance, look for a policy that includes cover for Covid-19 treatment and the cost of emergency medical evacuation, should it be necessary.
Related: Do You Need Travel Insurance for Egypt?
Good to Know About Eating and Drinking in Egypt?
WATER – Tap water in Egypt is not safe to drink. Only drink bottled water while you are in Egypt, even if there are signs in your hotel or aboard your Nile cruise that say the tap water is safe to drink. Many upmarket hotels have professional water filtration systems which should produce tap water that is safe to drink. However, we believe it is best not to take a chance, considering how affordable and how plentiful bottled water is. In fact, if you travel with Egypt Tours Plus, free bottled water is provided during all tours.
ALCOHOLIC DRINKS – Despite being an Islamic country, non-Muslims are allowed to drink alcohol in Egypt. However, apart from beers and wines, alcohol is not widely available. Spirits are generally only available in the bigger and more expensive hotels and restaurants, and also on most Nile River cruises. Spirits are also very expensive, so if you are going to be in Egypt for a week or two, and you enjoy spirits, we recommend stocking up at a duty-free shop.
FOOD – Many people end up with an upset stomach when they visit a foreign country, and Egypt is no exception. It would be a shame to visit Egypt and only eat expensive Egyptian cuisine at upmarket establishments. Some of the tastiest Egyptian food is to be found in Egypt's bustling bazaars and roadside cafes.
While high-end Egyptian cuisine can be quite costly, most Egyptian food is very affordable, and especially food from street vendors. If you are willing to try new things, eating in Egypt can be an unforgettable adventure in its own right.
To be on the safe side, you should consider keeping some anti-diarrhea medication close by just in case you get Mummy Tummy (upset stomach) during your stay.
Related: What to Eat in Egypt?
What to Know Before Traveling to Egypt in Regards to Terrorism
Unfortunately, the threat of possible terrorist attacks is an ongoing safety concern in Egypt, but the authorities are doing everything they possibly can in order to keep people safe. For this reason, expect security checks at Cairo airport and even at some of the major tourist attractions throughout the country.
Providing visitors avoid travel in places like North Sinai and much of South Sinai, they should have nothing to worry about. Most people would agree that Egypt is a very safe tourist destination. If you are planning a trip to Egypt, you really can have a safe and wonderful trip.
Design Your Custom Egypt Tour
Explore Egypt your way by selecting only the attractions you want to visit
Miscellaneous Egypt Travel Tips
LOCAL CURRENCY – The local currency in Egypt is Egyptian Pounds (EGP). While most businesses are happy to accept US Dollars, British Pounds and Euros, many smaller businesses are only able to accept Egyptian Pounds. The same applies to taxis. You will also need local currency for things like public transport, and for giving tips. With this in mind, it really does help to carry some local currency around with you.
USE A TOUR GUIDE – Egypt is the sort of country that is best experience with a professional tour guide. Most reputable Egypt tour operators will supply an English-speaking guide and driver when you book one or more of their tours. Besides making your tours more rewarding, have a guide with you also adds another layer of safety to your trip, and it also helps you to overcome the language barrier if you cannot speak any Arabic.
NOT ONLY PYRAMIDS – The iconic Giza Pyramids may be Egypt's most famous tourist attraction, but there so many other breathtaking ancient monuments as well. If you get the opportunity, be sure to visit places like the Valley of the Kings; the rock-hewn temples of Ramses II at Abu Simbel; Philae Temple; Karnak Temple; etc.
NILE RIVER CRUISES – If your budget allows for it, book a tour package that includes a Nile cruise between Aswan and Luxor. There is no better way to experience Ancient Egypt than to do so by way of a Nile River cruise. Your cruise should include expert-guided small group tours to several ancient archaeological sites, including those mentioned above.
Book Your Dream Trip and Travel with Confidence
If this post has not answered all the questions you have about what to know before traveling to Egypt, please explore our website further to find tons of information about Egypt and the tours and services we provide.
We offer a fantastic range of Egypt tour packages, Nile cruise holidays, and epic Egypt and Jordan tours. Begin planning your dream trip to Egypt today.
Design Your Custom Egypt Tour
Explore Egypt and the Middle East your way by selecting only the attractions you want to visit