Amun Temple Siwa has a fascinating history dating back to the time of Alexander the Great. Located in Siwa, Egypt's most isolated oasis, the temple is also routinely called the Temple of the Oracle or the Temple of Amun.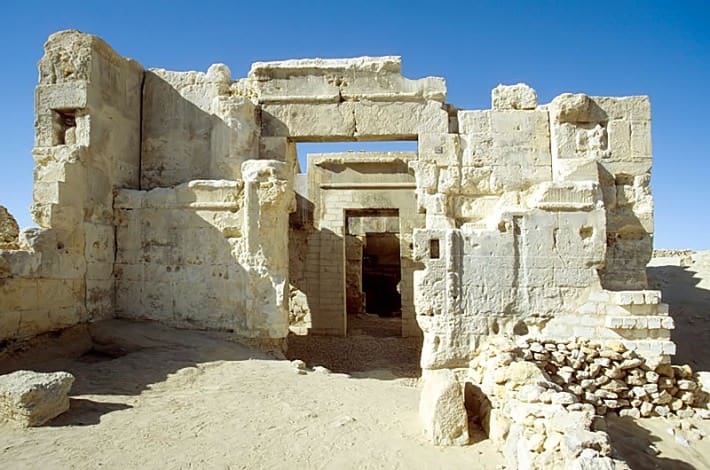 When Alexander the Great reached the borders of Egypt, he had no problem taking over the area. At the time, the Egyptians were under the oppressive rule of the Persians and they were looking for any way out. This resulted in Alexander the Great easily taking over and becoming king of Egypt, temporarily.
During his stay in Egypt, Alexander made a trek to the Siwa Oasis in order to reach Amun Temple, Siwa. During his trek, he became beloved by the Egyptian people.
The Amun Temple Siwa
When you visit Amun Temple Siwa Oasis surrounds it in a way which simply cannot be described. It is also the only temple dedicated to Alexander the Great that can be found in Egypt, and therefore it is sometimes referred to as  the Temple of Alexander the Great. The temple was actually erected when Alexander was still alive, dating it to sometime around 332 BC. The temple was also dedicated to both the Oracle of Amun and Horace.
The temple was only rediscovered in 1938 when people were searching for the Valley of the Golden Mummies, which lies close by. The temple and the valley are only about three miles from the town of El Qasr in the Siwan Oasis.
Amun Temple Siwa is unique in that it is the largest temple in the oasis. It includes a total of 45 different separate chambers. Another unique characteristic of the Temple of Alexander the Great would be the red alter located near the front gate. This alter is made from red granite that is not found anywhere nearby. The granite must have been transported across the whole desert to be installed at the temple.
Unfortunately, Amun Temple Siwa has fallen into disrepair, and many of the paintings and carvings are no longer visible. However, a great deal of the items left in the temple are still on-site, including statues of Re, Coptic Christian pottery, and even Asian carvings.
Getting To The Temple Of Amun In Siwa
If you wish to visit Amun Temple in Siwa, you will need to keep a few things in mind. This temple is not always open. Instead, it is available for viewing on an on-demand basis. If you wish to view the temple as well as the Valley of the Golden Mummies, then you will need to make an appointment with a guide.
Private Egypt tours take place on a regular basis, but not on a schedule. Instead, you will need to request a tour or find your favorite Egypt desert tour package here. This is actually ideal in that you will get to spend as much time as you would like exploring Amun Temple Siwa and other nearby Sahara attractions.