Pyramids Sound and Light Show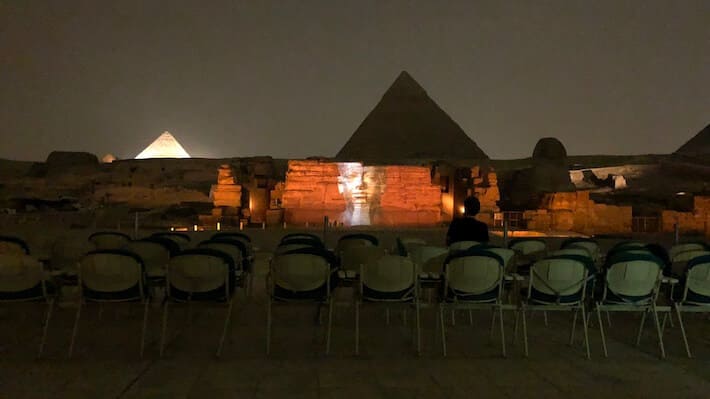 Add an extra touch of magic to your Cairo experience with an amazing Pyramids Sound and Light Show which is truly breathtaking. If you have visited the pyramids during the day, you simply have to return in the evening when they are beautifully illuminated as part of an audio visual experience that visitors to learn all about the timeless monuments and the icon Sphinx which has stood guard over them for more than 5,000 years.
Notes: Tours Run: Everyday / Type of Tour: Private / Duration: About 2 hours / Departure Time: 1 hour before schedule times shown
Cairo Tour Packages
Didn't find the Cairo tour package you were looking for? See Pyramids Sound and Light Show alternatives below or customize your tour here.
Design Your Custom Egypt Tour
Explore Egypt your way by selecting only the attractions you want to visit