Egyptian Felucca Ride in Cairo on the Nile River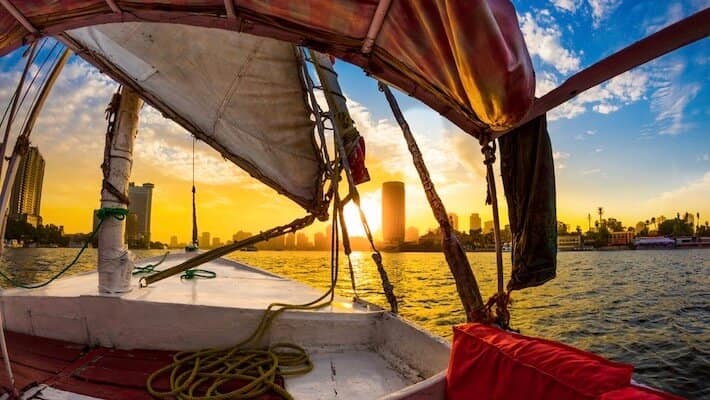 Enjoy a Felucca ride in Cairo during the day to see this charismatic city from a different perspective or at night to admire the city lights from the water. Not only are Egyptian Felucca rides on the Nile River wonderfully relaxing, but they also allow you to experience how people have been traveling along this river for thousands of years.
Notes: Tours Run: Everyday / Type of Tour: Private / Duration: About 3 hours / Departure Time: Any time
Cairo Tour Packages
Didn't find the Cairo tour package you were looking for? See Felucca Ride in Cairo alternatives below or customize your tour here.
Design Your Custom Egypt Tour
Explore Egypt your way by selecting only the attractions you want to visit