What to Wear on a Nile cruise?
There is typically no formal dress code on a Nile cruise. Shorts, t-shirts and swimwear are fine during the day, but for dinner in the evening it is sort of expected of you to dress somewhat smarter.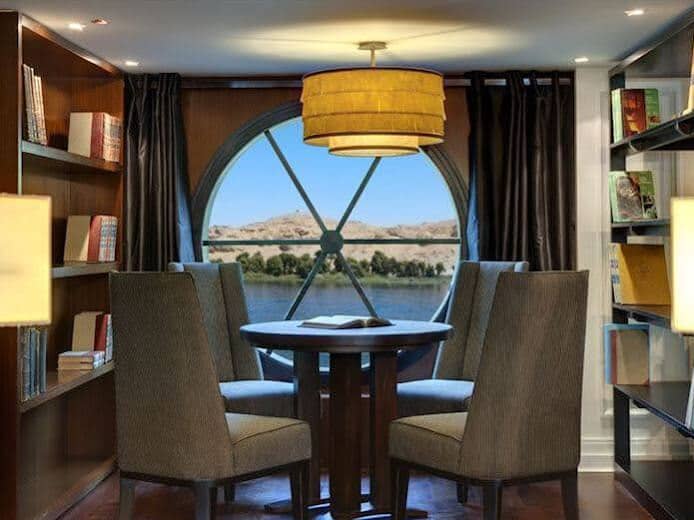 What to Wear on a Nile Cruise?
"What to wear on a Nile cruise" is one of the most common questions people have when planning a trip to Egypt and one that will include a Nile River cruise. As has already been mentioned, there is no formal dress code on Nile River cruises. Even on luxury Nile cruises, you are generally free to dress however you wish.
How you choose to dress during your Nile cruise holiday is going to depend largely on when in the year you choose to visit. As we have said, it is more or less expected of you to dress casual but smart in the evenings, particularly during dinner time. How you choose to dress during the day is your choice, but of course it's also going to depend on the weather.
Winter Nile River Cruises
What to wear on a Nile Cruise in winter? December, January, and February are Egypt's winter months. While this might come as quite a shock to some people, Egypt can actually be quite cold during the winter months, and especially early in the morning and in the evenings.
Average daytime temperatures throughout Upper Egypt tend to be slightly higher than they are in places like Cairo and Alexandria, while average nighttime temperatures tend to be somewhat lower.
People booking winter Nile cruises are unlikely to get cold during the day but we still recommend packing in a light jacket or cardigan just in case. We also strongly recommend that you pack in a somewhat heavier and warmer jacket to wear in the evenings if necessary.
Suggested Reading: When is the Best Time of Year to Visit Egypt?
Summer Nile River Cruises
What to wear on a Nile Cruise in summer? June, July, and August are Egypt's summer months during which you can expect to encounter extreme heat. If you're going to be visiting during this time of the year you need to dress appropriately for the heat of summer.
In order to feel as comfortable as possible, especially when visiting different archaeological sites during your cruise, we would recommend wearing long pants that are lightweight and loose-fitting. We would also recommend wearing lightweight long sleeve shirts. Female Travelers could also opt for wearing long loose fitting dresses instead.
Dressing like this will help you to stay as cool and comfortable as possible, while at the same time offering a high degree of sun protection. At the end of the day, it really is up to you how you choose to dress, but bear in mind that tight fitting clothing can make you feel seriously uncomfortable in the heat of summer.
Shoulder Season Nile River Cruises
What to wear on a Nile cruise during the shoulder seasons? The shoulder seasons are the three months prior to summer, and the three months following summer. The shoulder seasons are a great time to enjoy a Nile River cruise because the weather is generally neither too hot nor too cool.
With the above having been said, we would still recommend that your dress in much the same way as what we have recommended for a Nile cruise in summer. In other words, we believe that lightweight loose fitting clothes are best, not only in summer, but also during the shoulder seasons. Don't forget to pack in a lightweight jacket as well so that you can wear it in the evenings if it becomes necessary.
What to Wear On a Nile Cruise During Onshore Excursions
A good quality Nile River cruise trip should include almost daily onshore excursions to several ancient tourist sites that are located along the banks of the Nile River in Upper Egypt. Some of the sites which you can expect to visit include places like: Philae Temple, Luxor Temple, Hatshepsut Temple and etc. 
Most of the places that you visit during a cruise offer very little in the way of shade, so if you are going to be visiting at any time of the year other than during winter, we would once again recommend loose clothing, the sort of lightweight clothes which we've mentioned in previous paragraphs. Long sleeve tops, wide leg pants, and things like maxi dresses are all good choices.
As far as footwear is concerned, we would recommend wearing a pair of comfortable walking shoes rather than sandals, but again, it all boils down to what sort of clothing you feel most comfortable in.
Suggested Reading: How to Dress when Visiting Egypt
Nile River Cruises and Swimwear
What to wear on a Nile Cruise when you're lounging around the swimming pool or just relaxing out on deck? Regardless of what you might have read, passengers are free to dress any way they choose during the day, including when they are outdoors.
On most Nile River cruises, you can even enjoy your breakfast and your lunch while wearing a pair of shorts and a t-shirt or even your swimwear. Women who are inclined to wear very revealing swimwear are advised against wearing such swimwear indoors.
Can women sunbathe topless? Technically, topless sunbathing is illegal in Egypt. However, it is not unheard of to see female passengers bathing topless next to the pool during a cruise.
Cruise the Nile in Style
Are you ready for an unforgettable Nile River cruise experience? If you are, then be sure to check out our epic range of Nile River cruises or our fantastic range of flawless Nile Cruise and Stay vacations.
Regardless of your schedule and regardless of your budget, you can be sure that we have Egypt tour packages that will exceed your expectations, with lifelong memories guaranteed.
Contact us now to begin planning your dream adventure in Egypt, or to book an unforgettable five-star Nile River Cruise today.
Design Your Custom Egypt Tour
Explore Egypt your way by selecting only the attractions you want to visit