Planning El Gouna Diving Holidays
Those who have arranged for El Gouna Diving Holidays will have access to a remarkable range of facilities and training to use in their Red Sea Riviera explorations. Scuba diving in the Red Sea off the shores of El Gouna is amazing.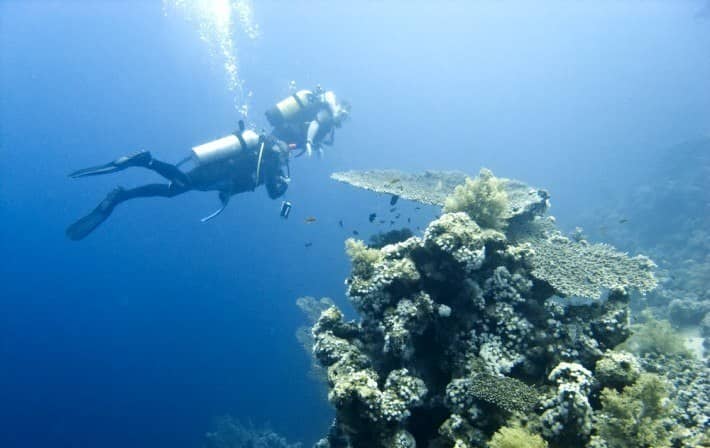 El Gouna Diving Holidays
It is not often that a traveler can find Egypt all inclusive vacation packages in towns or villages that were planned, designed and constructed strictly to meet the needs of visitors. Many of the country's villages have flourished due to the interest of world travelers and tourists, but there is only one that was created specifically as a traveler's destination, and that is the town of El Gouna.
The beautiful village is home to vacationers as well as homeowners who have chosen to live in an all inclusive village for most, or part, of the year. El Gouna diving holidays are the primary attraction for many of the town's visitors, and the nine diving certification schools along with the comprehensive training facilities make it a great choice for beginner to expert divers.
Design Your Custom Egypt Tour
Explore Egypt your way by selecting only the attractions you want to visit
More than Diving
Of course the planners of the town knew that El Gouna diving holidays would not be the only reason for travelers to come to the area, and to meet the needs of as many as possible, the resort location offers a variety of accommodations and dining packages. Those looking specifically for Egypt all inclusive vacations would be able to make such arrangements in El Gouna and will have access to the town's more than 100 restaurants and bars as well as the many activities, facilities, amenities and services.
The Diving Destination
The waters of the Red Sea are the main attraction to El Gouna's visitors however, and El Gouna diving holidays usually begin with some training in the heated pools and calm, private reefs just off shore. Visitors then move on to reefs and wrecks closest to the El Gouna coast, and all are provided with knowledgeable and experienced diving guides as well as comprehensive boat and support services.
The water sports in El Gouna don't end with the diving and snorkeling however, and the town is known for its excellent deep sea fishing, parasailing, waterskiing, wakeboarding and kite surfing. Other outdoor and sporting activities include tennis, volleyball, horseback riding, desert safaris, and access to a range of fitness centers.
The area is also home to an 18-hole championship level golf course, several complete spas and many other services that add to the value of such Egypt all inclusive vacations.
The town has plans for expansion, and is all ready known as one of the world's most environmentally friendly establishments. This means that El Gouna diving holidays are a great way to explore far more than the gorgeous waters off Egypt's eastern coast.
Do You Know El Gouna?
If you are planning a package trip to Egypt you have probably scheduled some time in El Gouna, but with our specialized assistance you can be sure to see the most important and finest sites within the entire area.
Amazing Ancient Egypt Tours
Explore the best of Egypt. Find and book your dream trip today.
Design Your Custom Egypt Tour
Explore Egypt your way by selecting only the attractions you want to visit
Country Specific Egypt Tour Information
Looking for more information before you decide? We have a specific international guide covering the most important points you need to be aware of before traveling to Egypt.