Travel to Sharm El Sheikh is easy and affordable. It has the largest airport in the Sinai and is a popular starting point for many vacationers.
Sharm El Sheikh, Egypt
Sharm El Sheikh may not have Cairo's reputation but it is definitely one of the most popular tourist destinations in the Arab world. Sharm El Sheikh is not a vacation for the relaxing tourist, the one that will be content to lie on a beach all day.
Sharm El Sheikh is known as a resort port and is located in the southern tip of the Sinai Peninsula in Egypt. Many luxury tours offer a stay at Sharm El Sheikh in their package. It is a resort community identified with fine diving sport, along with more rugged journeys like mountain climbing, hiking and biking. Sounds like a date! Now how can you get in Sharm El Sheikh?
Travel to Sharm El Sheikh From USA
If you are traveling to Sharm El Sheikh from America then you will have to leave the country through the closest available airport, such as Los Angeles or Chicago Illinois. Then you would travel to Europe and from there to Sharm El Sheikh. There are even some flights that will take you directly to Sharm El Sheikh, Egypt or even to Amman, Jordan. You can choose between providers like Royal Jordanian, US Airways and more.
Travel to Sharm El Sheikh From Europe
Traveling from anywhere in Europe to Sharm El Sheikh is easy. Charter flights are common and fly directly to the Sharm el-Sheikh Airport
Sharm el-Sheikh Airport is the largest airport in the Sinai area and flies a long list of charter tourists every day. EgyptAir provides local flights for Egypt residents that may be traveling to Sharm El Sheikh from another location.
Travel to Sharm El Sheikh – Within Egypt
Not everyone wants to take a plane though, particularly if the distance is relatively short. This is why ferry boat rides are popular for this high diving resort community. International Fast Ferries is the company to contact if you want transportation to or from Hurghada or anywhere on the mainland Red Sea Coast. The only disadvantage here is that ferryboat rides are rather bumpy and may also be canceled at short notice.
Another way to travel around Sharm El Sheikh is by car or boat. Going down the Eastern Coast from Eilat can access Sharm el-Sheikh by Nuweiba and Dahab, or even by going down the Western Coast from Cairo.
Buses drive daily and will take you from Cairo to Sharm El Sheikh in about six hours. At least you get some colorful scenery during the weight. Taxi rides don't offer much pleasant scenery and can be pricey at times. You also have the option of taking a tuk-tuk, a far more economic alternative. Don't waste too much time riding around in cabs – travel to Sharm El Sheikh and see all its natural splendor!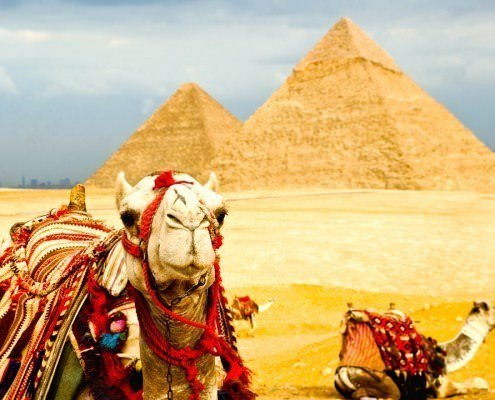 https://www.egypttoursplus.com/wp-content/uploads/2014/03/Egypt-All-Inclusive-Vacations-Camels-and-Pyramids-Giza-Plateau.jpg
511
710
Amar Mahallati
https://www.egypttoursplus.com/wp-content/uploads/2019/06/egypt-tours-plus.png
Amar Mahallati
2018-11-28 14:28:30
2018-12-25 11:10:55
Egypt All-Inclusive Vacations – The Best Way To See Egypt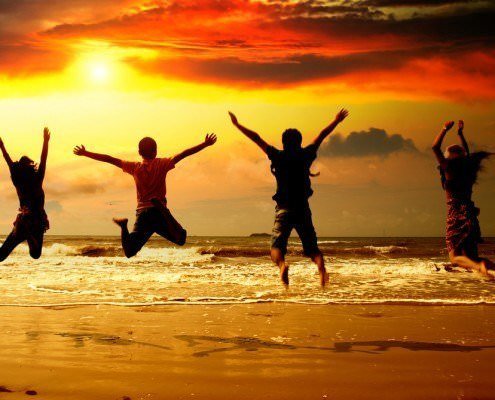 https://www.egypttoursplus.com/wp-content/uploads/2014/03/Egypt-Family-Vacations-Family-on-the-Beach-Silhouette.jpg
474
710
Amar Mahallati
https://www.egypttoursplus.com/wp-content/uploads/2019/06/egypt-tours-plus.png
Amar Mahallati
2018-11-27 14:27:24
2018-12-25 11:11:13
Egypt Family Vacations - Know Your Options Before You Travel
https://www.egypttoursplus.com/wp-content/uploads/2014/03/Egypt-Luxury-Vacations-Mena-House-Hotel-Garden-and-Pyramid-View-Cairo.jpg
504
710
Amar Mahallati
https://www.egypttoursplus.com/wp-content/uploads/2019/06/egypt-tours-plus.png
Amar Mahallati
2018-11-24 14:24:38
2019-08-21 09:39:36
Egypt Luxury Vacations – Explore Ancient Egypt In Style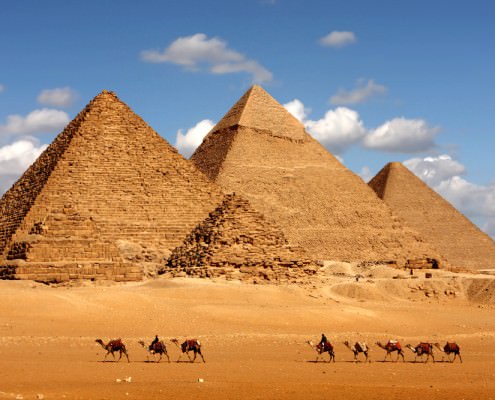 https://www.egypttoursplus.com/wp-content/uploads/2014/03/The-best-Egypt-vacation-should-definitely-include-a-visit-to-the-Pyramids-of-Giza.jpg
473
710
Amar Mahallati
https://www.egypttoursplus.com/wp-content/uploads/2019/06/egypt-tours-plus.png
Amar Mahallati
2018-11-23 14:22:50
2018-12-25 11:12:13
How To Find The Best Egypt Vacations
https://www.egypttoursplus.com/wp-content/uploads/2014/03/Travel-to-Sharm-El-Sheikh-Aerial-view-of-Sharm-El-Sheikh-and-the-Red-Sea.jpg
474
710
Amar Mahallati
https://www.egypttoursplus.com/wp-content/uploads/2019/06/egypt-tours-plus.png
Amar Mahallati
2014-03-25 09:29:21
2018-05-23 20:47:42
How to Travel to Sharm El Sheikh