Luxury Egypt All Inclusive Holidays: Indulge Yourself
If you are looking for a truly unforgettable experience, treat yourself to a luxury Egypt all-inclusive holiday! With stunning landscapes, timeless ancient monuments, a unique culture, and exciting activities, Egypt is the perfect destination for the ultimate relaxation and exploration.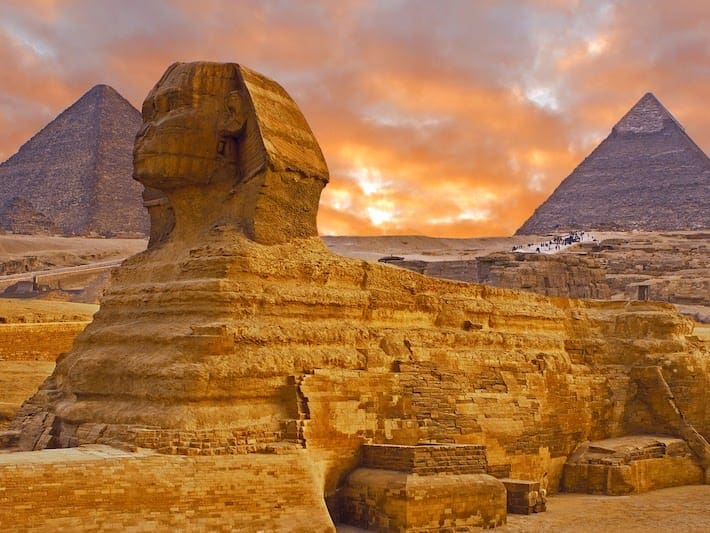 With a luxury Egypt all-inclusive holiday package, all of your needs are taken care of, so you can spend your time exploring the country in comfort and style, and at your own pace.
Do luxury all-inclusive Egypt holidays suit you? Let's answer the most common questions our customers ask to find out!
Are Hotel and Airport Transfers Included in Luxury Egypt All-Inclusive Holidays?
The short answer is that it depends on the sort of holiday package you book and the tour operator you choose to work with. Many Egypt all-inclusive vacations, including those booked through us will include airport to hotel and hotel to airport transfers, but others may not. You should always check the details carefully before booking your holiday to make sure that you will be provided with this service.
If in doubt, contact your preferred travel company to ask if hotel and airport transfers are included in the cost of the luxury holiday package you want to book. Alternatively, check their website to see what is included and what is not included in their tour packages in their all-inclusive vacation packages..
At Egypt Tours Plus, all of our Egypt tour packages include a "meet and greet" service when you land in the country, and also when you travel from one city to another. Private transport in our deluxe air-conditioned vehicles driven by our experienced and vetted drivers is also included.
Are Meals and Drinks Included in a Luxury All-Inclusive Holiday in Egypt?
It depends on the specific holiday package you book, but most luxury Egypt all-inclusive holidays will include breakfast every day, and lunch meals on certain days. Bottled water and/or soft drinks are also sometimes included.
The exact meals and drinks included in the package can vary depending on the resorts where you will be staying, but you can generally expect a variety of local and international cuisine. If you book your trip through us, breakfast is always included, and in most cases, lunch is also included during many tours, especially during private tours in Cairo.
If you book a tour through us that includes a Nile River cruise, your cruise will be on a full-board basis, meaning breakfast, lunch and dinner are included on each day of your cruise. On most good cruises, tea, coffee and/or soft drinks are also included during meal times.
Additionally, some some all-inclusive resorts may include alcohol as part of an all-inclusive package, but most do not unless it is requested. Be sure to check the details of your preferred holiday package to find out exactly what's included and what isn't.
What Types of Activities are Included during All-Inclusive Holidays in Egypt?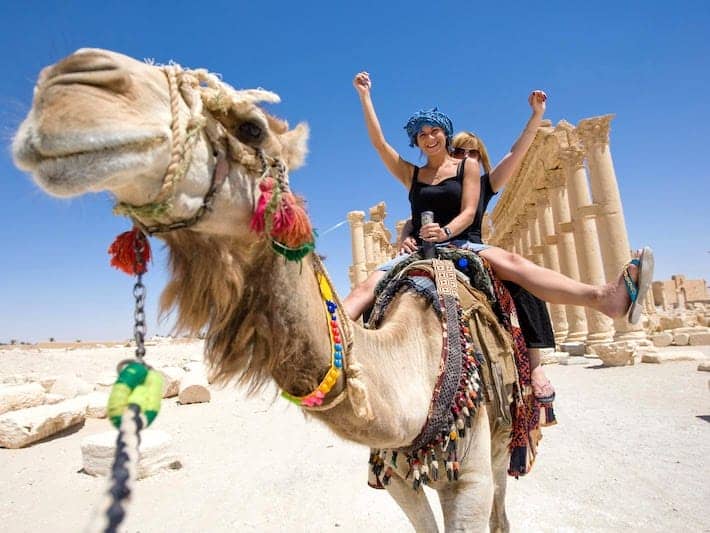 Luxury Egypt all-inclusive holidays could include a wide range of activities to suit your every need. From sunbathing and swimming in the Red Sea or the Mediterranean, to a variety of watersports, including sailing, snorkeling, SCUBA diving, or even deep sea fishing. Egypt's Red Sea coastline is renowned for its endless vividly colored coral reefs which never fail to impress snorkeling and scuba diving enthusiasts. The region is also home to many pristine beaches where one can relax and unwind.
Rest assured, there is something for everyone. On land, you can enjoy quad biking and horse riding or even go for a camel safari in the desert. All of our luxury tours will also see you exploring ancient monuments and visiting one or more of the country's many museums and bustling bazaars.
For those with a bit more adventure in mind, hot air balloon rides over the ancient ruins of Luxor, sand boarding and camel rides are all available as well. Many all-inclusive Egypt vacations also include a Nile River cruise, but again, it depends on what sort of all-inclusive tour package you opt for.
And, of course, there are plenty of delicious Egyptian and international food available to keep you nourished and energized during your trip. A journey through Egypt can be an unforgettable culinary adventure as well.
No matter what you're looking for, there is something for everyone in all-inclusive trip in Egypt. If there are activities that you want to experience during your trip, be sure to mention this to whichever Egypt tour operator you choose to work with. A good travel company will be happy to customize their luxury Egypt holidays based on your own personal needs and desires.
Recommended: Nile Cruise Holidays
Are any Excursions Included in an All-Inclusive Holiday in Egypt?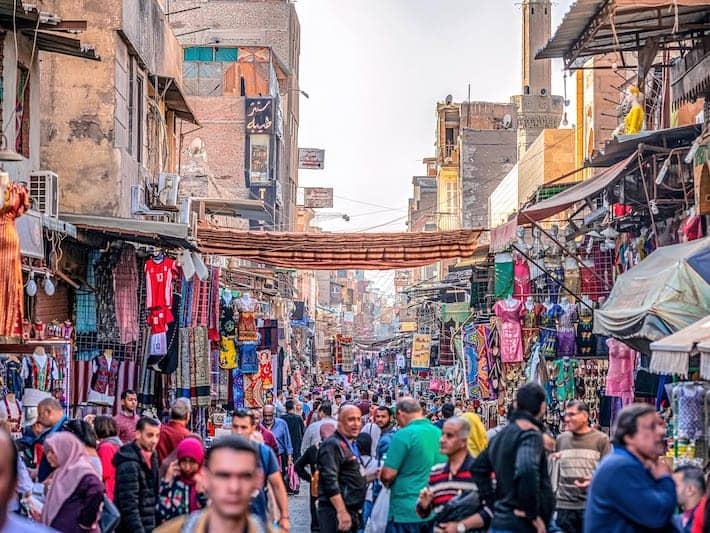 Quality luxury Egypt all-inclusive holidays should include several tours/excursions as part of the package. Typically, these will include sightseeing tours of renowned tourist attractions such as the iconic Pyramids of Giza, the Egyptian Museum, the Khan el Khalili Bazaar, and more in Cairo.
Many all-inclusive Egypt vacations also include spending some time in other Egyptian cities, including the ancient city of Luxor, in which case you will most likely visit a number of the area's most famous sites such as the Valley of Kings, Luxor Temple, Hatshepsut Temple, and the vast Karnak Temple complex. While Cairo might be one of the world's most iconic cities, Luxor is definitely one of Egypt's most enchanting cities, largely due to its many breathtaking archaeological sites.
Depending on your chosen tour package, other excursions may include camel rides, snorkeling trips and visits to local markets. It's always best to check with your tour operator before booking a holiday to make sure that all of the excursions you'd like to experience are included in your preferred package.
An all-inclusive Egypt holiday is like a treasure chest filled with countless precious gems and awe-inspiring wonders, with each one uncovering a captivating journey through time.
How Much do Luxury Egypt All-Inclusive Holidays Typically Cost?
The cost of a luxury Egypt all-inclusive holidays will vary depending on the specific package you choose. Generally speaking, you can expect to spend at least $1,500 to $2,000 and up per person for a week-long stay in a 5 star hotel, such as the Hilton Pyramids Golf Hotel, the Sheraton Hotel and Casino, the Royal Savoy, the Long Beach Resort, and etc.
The above quoted price should include, at the very least, a good daily breakfast, a number of professionally guided tours several historic sites, and possibly a 5-Star Nile River cruise with full board. For a truly luxurious Nile cruis eexperience, look for a luxury travel package that includes a cruise on board the Oberoi Zahra Nile cruise ship. This vessel is quite literally like a floating palace so expect to pay quite a bit more for your cruise along the River Nile. Most large and well-established Egypt tour operators regularly offer special deals with discounted prices, so this is something else you should keep in mind when looking for luxury Egypt all-inclusive holidays.
If you are looking for extra amenities or a longer stay with additional activities, expect to pay more. It's important to compare different packages to find the one that best suits your budget and holiday needs. If you are traveling as a family with children, you should also discuss child discounts with your chosen tour operator.
In-Depth Guide: How Much Does it Cost to Travel to Egypt?
Are there any Luxury All-Inclusive Holidays in Egypt with a Private Beach?
Yes, there are a number of luxury Egypt all-inclusive holidays that include accommodation at a hotel/s that have private beaches. For example, the Four Seasons Resort in Sharm el Sheikh offers a range of private beach experiences for guests. The resort has two private beaches with white sand and crystal clear waters, as well as a range of other amenities like private cabanas and day beds. The resort also has an array of restaurants and bars, a spa, and an infinity pool. If you're looking for the ultimate private beach holiday in Egypt, this is a great option.
Actually, Sharm El Sheikh has numerous 5-star resorts from which you can choose. Whether you're looking for a relaxing beach vacation, or an action-packed adventure with snorkeling, diving, and other water sports, you will find it all in Sharm El Sheikh.
Whether you're looking for a romantic getaway, a family holiday, or a fun-filled adventure, a luxury Egypt all-inclusive holiday that includes some time at Sharm El Sheikh definitely won't disappoint you.
Are there any All-Inclusive Holidays in Egypt with Child-Friendly Activities?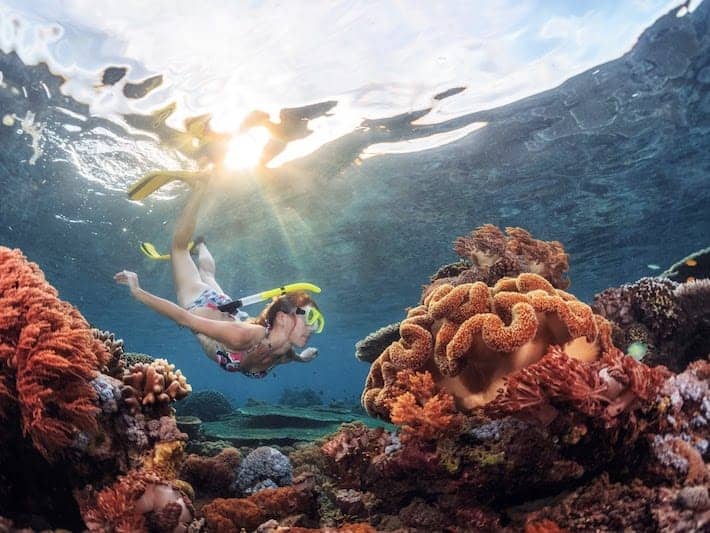 Yes, there are plenty of luxury Egypt all-inclusive holidays that include child-friendly activities. From cultural tours and camel rides to visiting iconic monuments and swimming in the Red Sea, there are plenty of things to do that will keep the whole family entertained. Many of the top resorts also offer kids' clubs, family-friendly swimming pools, and even miniature golfing, making them ideal for family getaways.
If you are willing to spend a bit more, you can also book special child-friendly activities like snorkeling trips, a Sharm El Shiekh scuba diving package, a 2-hour submarine tour, or even a day trip to Petra in Jordan.
Luxury Egypt all-inclusive holidays are like a box of chocolates – there's something sweet and delicious for every member of the family to enjoy. From the ancient culture and breath-taking views to the wide variety of activities, there's something for everyone to indulge in to make their holiday unforgettable.
Detailed Guide: Traveling to Egypt with Kids
Consider Booking a Tour that Includes a Nile River Cruise
If you're looking to really gain an insight into the ancient culture of Egypt, consider booking a tour that includes a 5-Star Nile River Cruise. You will be able to see the famous monuments, such as the Pyramids of Giza, the Valley of the Kings, the Temple of Queen Hatshepsut and so much more.
Along the way, you will stop in Luxor where you will have the chance to explore the city and learn about its fascinating history. Plus, there are plenty of opportunities to take part in activities such as camel rides and hot air balloon rides. A Nile Cruise Holiday is sure to be an unforgettable experience and it is guaranteed to make your luxury Egypt all inclusive holiday so much more rewarding.
What are the Benefits of Staying in a Luxury All-Inclusive Hotel in Egypt?
Staying in a luxury all-inclusive hotel in Egypt can offer a truly unique and memorable experience. Many of these hotels are located in stunning locations, such as the Red Sea coast or in close proximity to the Great Pyramids of Giza, providing guests with a chance to fully immerse themselves in the culture and history of the country.
At a luxury all-inclusive hotel, guests can expect to receive an incredible range of facilities and amenities, including top-of-the-line restaurants, swimming pools with infinity edges, spas, fitness centers, and even private beaches. The comfort and convenience of having all of your meals, drinks, and activities taken care of means that you can relax, focus on enjoying yourself, and make the most of your vacation.
The staff at luxury all-inclusive hotels in Egypt generally offer a personalized service with attention to detail. With the help of experienced staff and concierges, you can make sure that your stay is tailor-made to your tastes, whether it be exploring ancient sites or experiencing the best of the nightlife. You can also be sure that all staff are trained to the highest standards to ensure a safe and secure environment for your stay.
Ultimately, staying at a luxury all-inclusive hotel in Egypt offers guests the chance to experience a unique destination in luxury and style, with convenience and safety at its core.
NOTE: Not all luxury Egypt all-inclusive holidays include all-inclusive hotel stays unless specifically requested.
Special Discounts for All-Inclusive Holidays in Egypt?
It's possible to find discounts on luxury Egypt all-inclusive holidays, though it's important to research carefully and compare prices. Many tour companies offer special discounted packages, and there may also be discounts available when booking through a travel agent. It's also worth looking into loyalty programs, as many hotel, resort chains, and even some tour operators offer discounts for repeat customers and/or group bookings.
While researching, look out for discounts related to time of year, age, length of stay, and any other offers that apply. With the right research and a little luck, you may be able to find a great deal for a luxury all-inclusive holiday in Egypt.
When is the Best Time for an All-Inclusive Holiday in Egypt?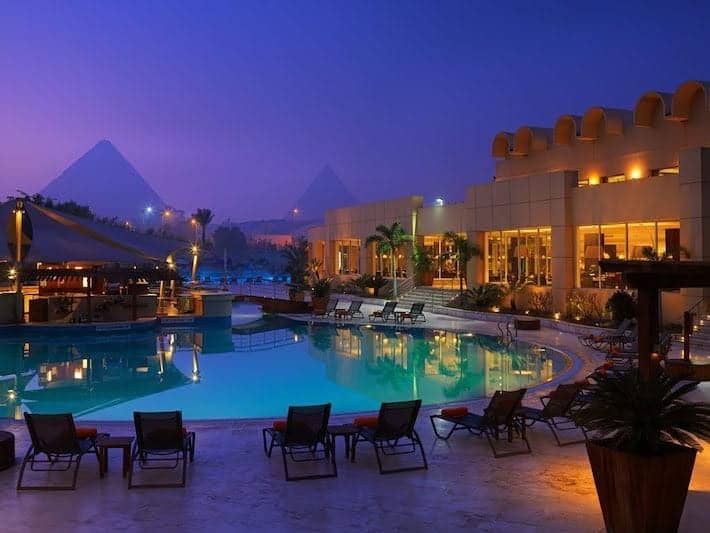 The best time to visit Egypt is usually in the cooler winter months between October and April, when temperatures are at their most comfortable. While this is the most popular time of year for tourists, it's also worth considering travelling outside of this "high season" in order to find cheaper prices.
The summer months can be very hot, so it's important to consider this when planning your trip. However, it is during the summer months that you will find the cheapest prices for a luxury Egypt all-inclusive holiday.
Pros of Traveling to Egypt during the High Season:
Access to more attractions and sites that may be closed during the summer months.
Ideal weather conditions for outdoor activities.
More entertainment options and activities available.
Cons of Traveling to Egypt during the High Season:
Higher prices due to increased demand.
Crowds of tourists at popular attractions.
More expensive airfare and accommodation prices.
What Should You Pack for Your Holiday in Egypt?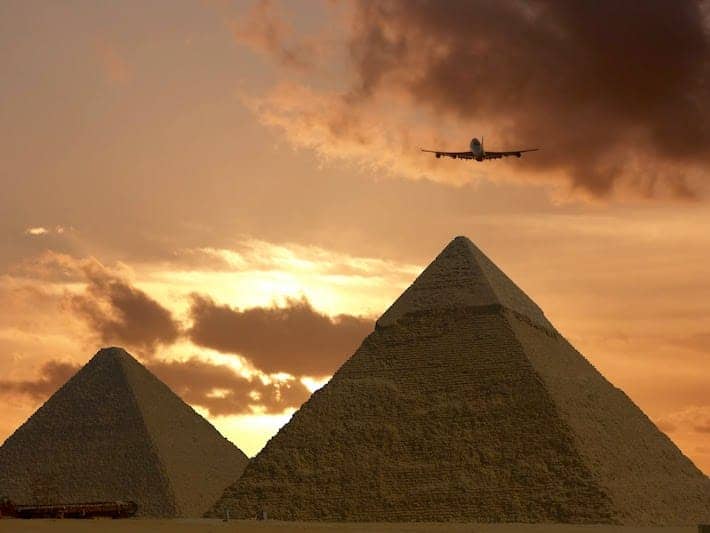 Once you've decided when and where to visit, it's time to start packing! Packing for a luxury Egypt all-inclusive holiday is no different than packing for any other holiday in a country with a similar climate.
Be sure to bring the following items in order to have a comfortable and enjoyable time:
Comfortable clothing, shoes, a hat and sunglasses.
Sunscreen and mosquito repellant.
Camera and memory cards.
Any prescribed medications that you depend upon.
By planning ahead and making sure you have everything you need, you'll be able to enjoy your trip to Egypt to the fullest.
Detailed Guide: What to Pack for Egypt?
What Cultural Considerations Should Be Taken Into Account When Visiting Egypt?
Egypt is a predominantly Muslim country, and there are certain cultural practices to bear in mind when visiting. It's important to dress modestly and respectfully when visiting religious sites and monuments, as well as to be aware of the local customs. Additionally, certain activities may be considered disrespectful or offensive in Egypt, such as drinking alcohol in public or taking photographs of people without their permission.
By taking the time to learn about the local customs and culture, you can ensure that your luxury Egypt all-inclusive holiday will be enjoyable, respectful, and safe.
What Currency Exchange Tips Should I Know Before Taking a Luxury Egypt All-Inclusive Holiday?
When it comes to exchanging currency, be sure to shop around for the best rates. Many hotels and resorts offer currency exchange services, but they often charge higher fees than banks or authorized money exchange outlets. Additionally, it is illegal to exchange currency via street vendors.
Using a travel credit card is a great way to manage your expenses while abroad. Travel cards often come with lower transaction fees and more favorable exchange rates than traditional credit cards.
What Health and Safety Precautions Should Be Considered Before Traveling?
Before you leave for your luxury Egypt all-inclusive holiday, it's important to check the latest travel advisories issued by your home country. Additionally, it is highly recommended to purchase travel insurance before traveling in case of any unexpected medical or travel emergencies.
You should also make sure to get the appropriate vaccinations before traveling and stay up-to-date on any other health advisories or warnings. By taking the time to research and prepare for your trip, you can ensure that your luxury Egypt all-inclusive vacation is safe and enjoyable.
In-Depth Guide: What Vaccines are Required to Travel to Egypt?
Choose Professionally Guided Tours
Finally, when booking a luxury Egypt all-inclusive holiday, we highly recommend that you book a travel package that includes the services of a professional local guide or guides. This will allow you to explore the sights and attractions of the country in a safe and informed way, with a knowledgeable guide offering insight and advice throughout. From visiting the Pyramids of Giza to exploring the Valley of the Kings and learning about the many ancient sites, a professionally guided tour will ensure that you get the most out of your time in in this fascinating country.
Booking your Dream Trip to Egypt
Organizing a luxury Egypt all-inclusive holiday can be an exciting and rewarding experience. By following the tips outlined in this post, you can confidently plan a trip to Egypt that meets your needs, expectations, and budget. Once you arrive in Egypt, you'll be able to enjoy the sights, sounds, and culture of this beautiful country.
A vacation in Egypt is like a journey through a kaleidoscope, an ever-changing array of colors, landscapes and experiences, so contact us now to begin planning your dream vacation or to book an epic luxury Egypt all-inclusive holiday today.
Design Your Custom Egypt Tour
Explore Egypt your way by selecting only the attractions you want to visit