6 Days in Egypt – What to See in Egypt in 6 Days
6 days in Egypt is ample time for you to see many of the country's greatest and most famous archaeological sites. Sure, a few more days would be ideal, but if that is not an option, don't fret over it too much.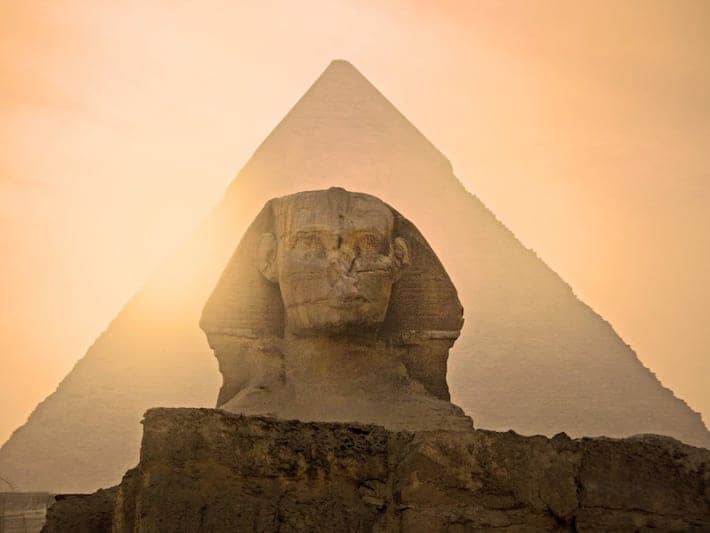 How to Make the Most of Your 6 Days in Egypt
If you are wondering what to see in Egypt in 6 days, you will first need to decide whether you want to explore Egypt independently or whether you want to book a professional Egypt tour. We strongly recommend that you opt for the latter option, and book an Egypt package tour from a reputable and experienced Egypt tour operator.
Why book a package tour if you can explore the country by yourself? If you are only going to have 6 days in Egypt, do you really want to spend a lot of time waiting for buses and trains, haggling with taxi drivers, booking accommodation, dealing with touts and scam artists, and of course, trying to figure out what to see in Egypt in 6 days? On top of all this, there is the language barrier to contend with.
By booking a professionally-designed 6 days in Egypt travel package you won't have to worry about any of the above. With nothing at all to worry about, you can look forward to a truly amazing experience. You also won't have to worry about what to see in Egypt in 6 days because these are all details that would have been taken care of before you even arrive in the country.
Recommended: 6-Day Egypt Tours
What to See in Egypt in 6 Days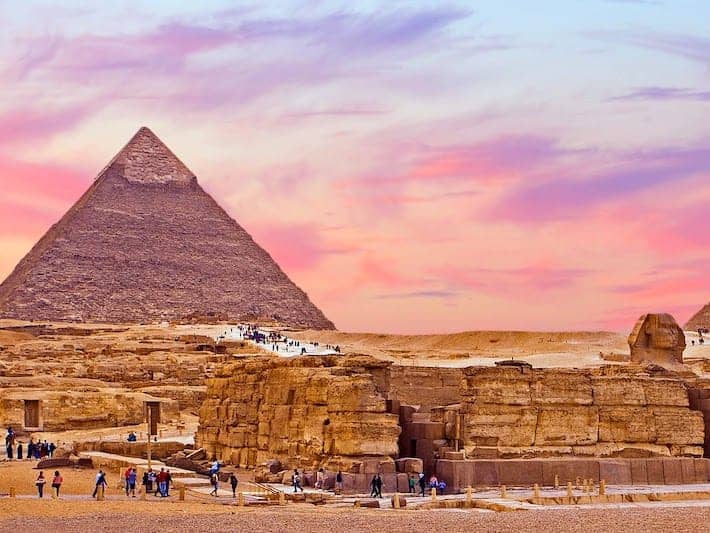 Everyone has different tastes and budgets, so you need to set yourself a budget and then decide on what sort of tour you would like to book. Do you want to spend all 6 days in Egypt visiting some of the country's breathtaking ancient sites such as the Pyramids of Giza, Karnak Temple and Philae Temple, or do you want more from your vacation?
As we have said, there are Egypt tours to suit all tastes, including cultural tours, religious tours, sightseeing tours, Nile River cruises, and even honeymoon tours. With that having been said, sightseeing is high on the agenda of most people who visit Egypt, and especially those visiting the country for the first time.
With this in mind, let's take a look at your different sightseeing options:
1. One and Two Day Excursions
Most good local travel agents will offer a variety of day trips and half day excursions to all the most popular monuments of Ancient Egypt. For example, you could book a half day Giza Pyramids tour or a full day pyramids tour that will include  a visit to some of Egypt's other ancient pyramids rather than only the Pyramids of Giza. With this sort of tour, you also visit the Step Pyramid at the Saqqara necropolis, as well as the Red and Bent pyramids at the Dahshur necropolis. Both of these sites are only a short drive from the bustling capital city of Egypt.
You could also book a one-day travel package that will see you visiting the Giza Pyramids, the Egyptian Museum, and the bustling Khan el Khalili Bazaar. If you want to have a more cultural experience, you could book a travel package that also includes the Giza Pyramids, along with other historical sites such as the Cairo Citadel, the Muhammad Ali Alabaster Mosque, the famous ancient Hanging Church of Cairo, and etc. 
2. Three and Four Day Tours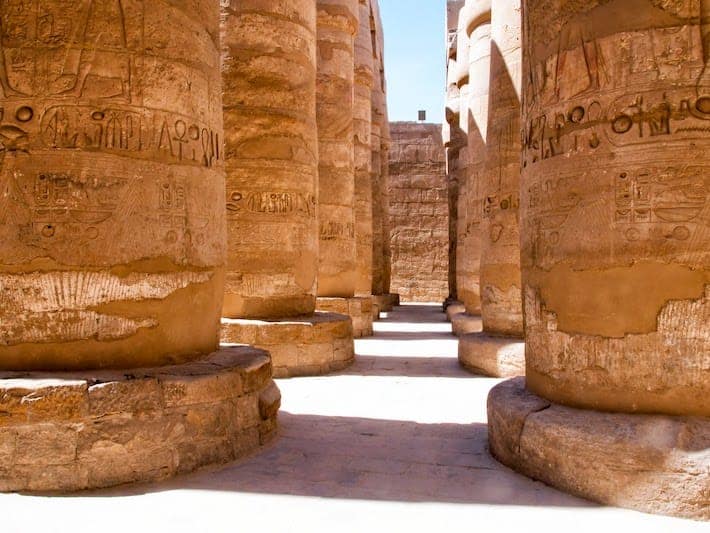 If you are longing to see and explore some of the wonders of Ancient Egypt but you don't want to spend your all of your 6 days in Egypt sightseeing, then a short three-day or four-day tour might be a good option for you to consider. With these types of tours, you could visit some of the top tourist attractions in Cairo such as the Giza Pyramids, the Egyptian Museum, and the Khan el Khalili Bazaar, before traveling to Luxor and/or Aswan, or even Alexandria.
In terms of sightseeing, Luxor is the best of the three above-mentioned cities. After all, this is where you will find many of Egypt's top attractions, including, Karnak Temple, Luxor Temple, Hatshepsut Temple, and the famous Valley of Kings.
If your tour includes a visit to Aswan, be sure that it features places like Philae Temple, the Unfinished Obelisk, and the Aswan High Dam.
Alexandria, which is Egypt's second-largest city, is a wonderful place to visit, but it doesn't really have much in the way of sightseeing. You could quite literally visit at all of the city's major attractions in the space of three or four hours. If you do choose to visit Alexandria, be sure to visit the ultra-modern New Alexandria Library and the ancient Roman catacombs.
The best thing about booking one of these shorter three or four day tours is that you get to see many breathtaking attractions while at the same time having two or three days to enjoy as you wish. 
3. Five and Six Day Tours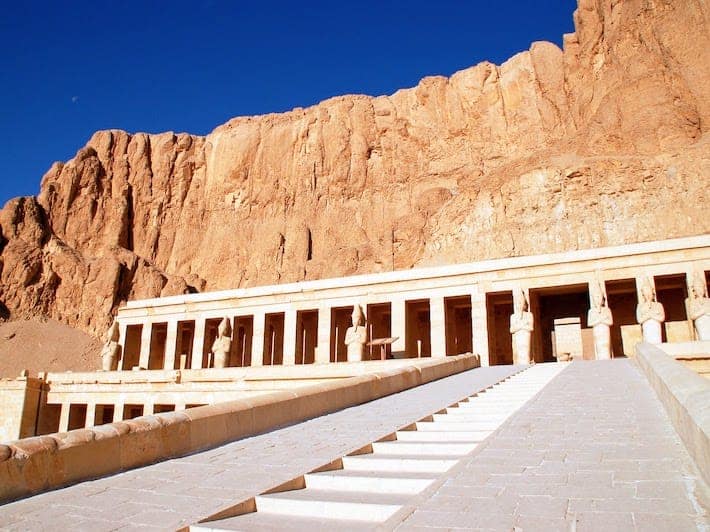 If you only have 6 days in Egypt, you may be able to squeeze in a five-day tour depending on your flight times, but a 6 day tour will probably not be possible unless you are going to have a full 6 days in Egypt.
Again, when it comes to 5-day Egypt tours and 6-day tours, you could opt for a travel package that only includes sightseeing in and around Cairo, or choose a package that also includes sightseeing in some of Egypt's other major cities such as Aswan and/or Luxor.
With these somewhat longer tours, you should also have enough time to squeeze in one or two fun activities such as a camel ride around the pyramids, or even some quad biking in the desert with the pyramids in the background.
If you are a bit of an adventurous, you may also want to consider going for a hot air balloon ride over the temples, tombs and ruins of Luxor. Seeing sites such as Luxor Temple, Karnak Temple, Hatshepsut Temple and the Valley of Kings from the air just as the sun is rising or just as the sun is about to set is a truly indescribable experience.
You could of course also opt for a package that includes a five star Nile cruise that includes daily excursions to many of the region's most popular attractions.
4. Cairo, Luxor, and Red Sea Break
Another way to make your 6 days in Egypt even more special, would be to do some sightseeing in Cairo, some sightseeing in Luxor, Then spend some time relaxing on the beach or near the beach on Egypt's Red Sea coast.
You could, for example, spend two days in Cairo sightseeing, followed by a day in Luxor for sightseeing, and then a day or two on the Red Sea coast before you return to Cairo in time for your flight back home. Your first three days will involve a busy schedule, but you'll be able to round off your trip with a wonderfully relaxing break near the sea.
Egypt's Red Sea coastal resorts such as Hurghada and Sharm El Sheikh have absolutely splendid beaches with year round warm crystal clear turquoise waters. the region is also home to some of the world's finest snorkeling and scuba diving sites which open up a whole new world of sightseeing opportunities beneath the waves. This is just one more option to consider if you're planning to spend 6 days in Egypt.
Suggested Reading: Red Sea Holidays
5. Enjoy 6 Days in Egypt with a Nile River Cruise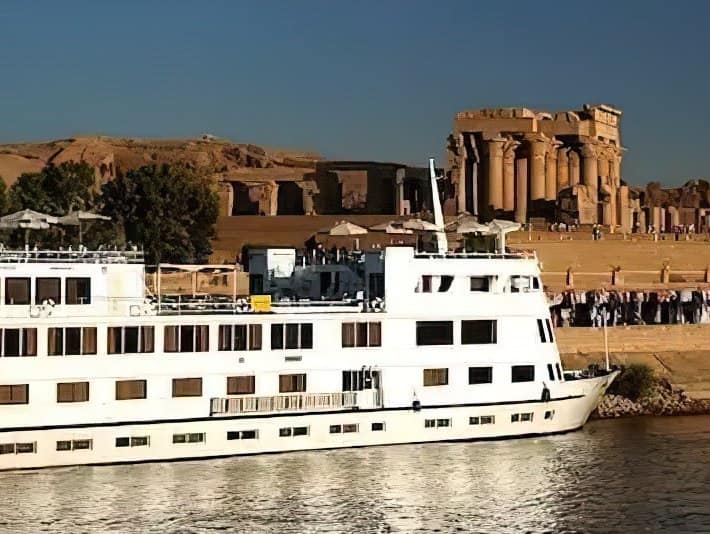 If you are still wondering what to see in Egypt in 6 days, we would highly recommend that you consider booking a 4-day Nile cruise or a 5-day Nile cruise. Just don't be tempted to book one of the cheaper 3-star or 4-star cruises. Believe us when we say that 5-Star Nile cruise is more than worth the extra cost.
At Egypt Tours Plus, we have a huge range of high-quality Egypt tour packages As well as an extensive range of Nile River Cruises. However, for anyone who is going to have 6 days in Egypt, our top recommendation would be a five-star Nile cruise from Aswan to Luxor or from Luxor to Aswan.
With a good Nile cruise you will get to see many of the very best attractions in Upper Egypt, along with a generous dose of luxury. Accommodation is excellent, the food is excellent, and you get to visit these all these fabulous attractions with an experienced guide. Anyone who has been for a five-star Nile cruise before will agree that it is well and truly an awesome experience, and one which you will probably cherish forever. 
With a good quality five-star Nile cruise, you will typically visit about 10 different attractions during your cruise. These will include the most famous attractions in Luxor and Aswan, as well as another ancient temple at Kom Ombo, and another one at Edfu. The Temple of Horus at Edfu Is Egypt's most well-preserved ancient Egyptian temple and it is simply breathtaking.
It is often said that there is no better way to experience the wonders of Ancient Egypt than by way of a Nile river cruise, and anyone who has experienced a good quality Nile cruise will certainly agree.
It's your budget allows for it, we would recommend booking a 4-night/5-day itinerary rather than a shorter 3-night/4-day itinerary. One additional day may not seem like much, but will give you more time for relaxing while you cruise along the majestic Nile River.
Egypt Tailor-Made Tours
Tailor-made Egypt tours are another excellent option for anyone who is only going to have 6 days in Egypt because they allow you to design your own Egypt itinerary. In fact, this is one of the most popular options on our website. You can either choose to use our user-friendly Egypt Travel Planner which allows you to create your own tour within a matter of two or three minutes, or you can contact our Customer Support and one of our travel specialists will work with you to create exactly the sort of vacation you are longing for.
Conclusion: Booking a 6 Days in Egypt Itinerary
When you only have 6 days in Egypt, you really want to make every minute count. Booking a professionally crafted Egypt itinerary is hands down the best way to achieve this. Just be sure to book your preferred Egypt itinerary through a well-established and experienced Egypt tour operator.
Your tour package should include excellent accommodation, expert guides, private drivers and vehicles, and admission to all the sites listed in your chosen Egypt itinerary. This ensure that your 6 days in Egypt will be more memorable than ever.
Book Your 6-Day Dream Trip to Egypt Today
At Egypt Tours Plus, we done only sell unforgettable tours – We make dreams come true, with lifelong memories guaranteed, so if you are wondering what to see in Egypt in 6 days, you need look no further. And, with nearly half a million tours already sold, you can book you can book your trip to Egypt with complete confidence and absolute peace of mind.
Contact us now to begin planning your 6 days in Egypt or to book your dream vacation today.
Design Your Custom Egypt Tour
Explore Egypt your way by selecting only the attractions you want to visit