10 Days in Egypt – What to see in Egypt in 10 Days
If you are able to spend 10 days in Egypt you can have a vacation that you will well and truly never forget, and if you're wondering what to see in Egypt in 10 days, you have come to the right place to get all the answers you're looking for.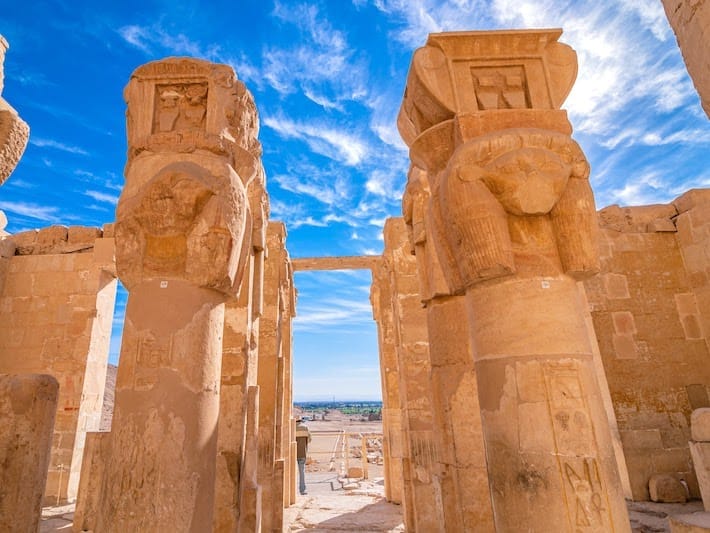 10 Days in Egypt – What to see in Egypt in 10 Days
As many travelers will attest to, 10 days in Egypt can be extremely taxing and exhausting if you try and wing it on your own. To begin with you have the language barrier to contend with if you cannot speak any Arabic bearing in mind that very few locals speak English. This can be really challenging if you're trying to make your own way around using public transport. Suddenly finding yourself immersed in a totally unfamiliar culture can also be daunting and even a bit scary at times.
If you are wondering what to see in Egypt in 10 days and you want an easy, comfortable, and hassle-free 10 days in Egypt, you should seriously consider booking a good quality 10-day Egypt tour package that includes your own private expert guides, drivers and air conditioned vehicles. 
What to See in Egypt in 10 Days
As we have said already, 10 days in Egypt is the perfect amount of time for a truly fantastic vacation because it allows you to explore a number of different regions in the country. At Egypt Tours Plus, all of our 10-day Egypt tours begin with private guided tours in Cairo, the bustling Egyptian capital. This is usually followed by a five-star Nile Cruise through the heart of the Nile Valley in Upper Egypt. Some will also include a short break on the Red Sea coast, or even a short trip to another country, such as Jordan, for example.
10 Days in Egypt with Luxury Nile Cruise and Cairo Tours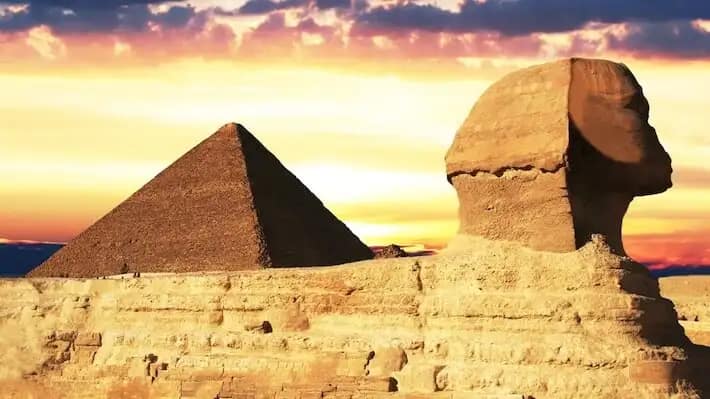 Our 10-Day Luxury Nile Cruise with Cairo Tours are among our most popular 10-day travel packages.
Let's take a brief look at this particular 10 days in Egypt travel itinerary:
Day 1: Arrival in Cairo
Your allocated tour manager and one of our drivers meet you at Cairo International Airport when you arrive for your vacation and we then transfer you to your five star hotel in Cairo. Since you have 10 days in Egypt we do not include any tours on your first day. Instead, we allow you to relax and enjoy your first day as you wish.
Day 2: Cairo Sightseeing
Your guide and driver meet you at your hotel and then you make your way to Memphis, the ancient capital of the Old Kingdom. From there you are driven to Saqqara to see the famous step pyramid of Pharaoh Djoser before being taken to a good restaurant for some lunch. After lunch we drive you to Giza to see Egypt's most visited ancient attraction, the world famous Giza Pyramids and the Sphinx. Once you have finished exploring this site you are then driven back to your hotel in cool air conditioned comfort.
Day 3: Luxor Sightseeing
Shortly after you have finished your breakfast, we take you to Cairo Airport and we put you on a domestic Egypt Air flight to Luxor. When you land in Luxor another one of our tour managers and a driver will meet you at the airport and take you to board a luxurious five star Nile river cruise ship.
You have lunch on board the ship and then you are taken to the East Bank to see Luxor Temple and the vast Karnak Temple complex. After your East Bank tour you'll be able to enjoy the rest of the day as you wish onboard your luxury riverboat.
Day 4: Luxor Sightseeing
After you have enjoyed an excellent breakfast on your cruise ship, you then head to Luxor's West Bank with your expert Egyptologist guide to see three more incredible ancient sites. The first place you will visit will be the Valley of Kings which is home to the tomb of King Tutankhamun. 
Next, you will visit the mortuary Temple of Queen Hatshepsut. Queen Hatshepsut's temple is one of the most beautiful temples ever built in Egypt. On your way back to the cruise ship, you will also visit the famous Colossi of Memnon. The remainder of the day is then spent sailing along the Nile to Edfu where your Nile cruise ship will dock for the night.
Day 5: Kom Ombo and Edfu Sightseeing
Today we visit Kom Ombo Temple and Edfu Temple. After breakfast you leave the boat to see the Temple of Horus which is Egypt's best preserved ancient temple. After visiting this absolutely ancient temple you then return to the cruise ship and it sails to Kom Ombo. Lunch is served on board the ship while you're sailing.
When you reach Kom Ombo, Your Egyptologist tour guide takes you to see the Kom Ombo twin temple complex. This amazing twin temple complex was built and devoted to two different gods: Sobek the crocodile god, and Horus the falcon-headed god.
After your second excursion for the day, your luxury cruise ship will then sail to Aswan. This is the final stop of your five-star luxury Nile River cruise.
Day 6: Aswan Sightseeing
Today you have breakfast on board your cruise boat and then your tour guide will take you to see three popular tourist attractions. You will be taken to see the Aswan High Dam, the absolutely breathtaking Philae Temple, and the massive Unfinished Obelisk. You will also enjoy a short trip on board a felucca boat around Kitchener's Island before returning to the ship in time for a delicious lunch. After lunch, you will have the afternoon to yourself to enjoy as you wish.
As usual, you will have a lovely dinner in the evening on board the ship and you will spend the last night of your Nile River cruise on the quiet waters of the Nile River at Aswan.
Day 7: Flight back to Cairo
Today you will have breakfast and then disembark from your cruise. One of our tour managers and one of our drivers will collect you and transfer you to Aswan Airport where you will board a domestic flight back to Cairo.
On arrival in Cairo your tour manager will meet you and you'll be transferred to your five-star hotel where you will be spending this night of your 10 days in Egypt.
Day 8: Cairo Sightseeing
After breakfast today, your tour guide and driver will meet you at your hotel and take you to see the Museum of Egyptian Antiquities which is located across the road from Tahrir Square in central Cairo. The Egyptian Museum is world famous and showcases more than 5,000 years of ancient Egyptian history.
After spending two or three hours at the Egyptian Museum you will then have lunch at the Hard Rock Cafe. Once you have finished eating you'll head to a part of the city known as Coptic Cairo to see the famous Hanging Church of Cairo and the beautiful Abu Sirga Church before your guide and driver transfer you back to your hotel.
Day 9: Optional Alexandria Tour
Your 10 days in Egypt is almost up so there are no sightseeing tours scheduled for this day of your Egypt itinerary but you can enjoy an optional day tour to Alexandria if you want. Alexandria is located in Northern Egypt on the country's Mediterranean coast. It is Egypt's second largest city and was named after Alexander the Great. If you opt for this day trip you will visit several popular tourist attractions in Alexandria, including the breathtaking Bibliotheca Alexandrina, before returning to Cairo in the late afternoon for your last night in Egypt.
Day 10: Final Departure
Your 10 days in Egypt has come to an end, so at the appropriate time your tour manager and driver will fetch you from your hotel and transfer you to Cairo International Airport in time for you to board your flight back home.
For details and booking → 10-Day Luxury Nile Cruise with Cairo Tours
Additional Must See Attractions
10 days in Egypt is ample time to see so many absolutely amazing attractions. In addition to all the historical sites which have been included in the above listed travel itinerary, there are so many more other breathtaking places which are well with a visit.
Here are a few more top attractions to consider:
 Abu Simbel Temples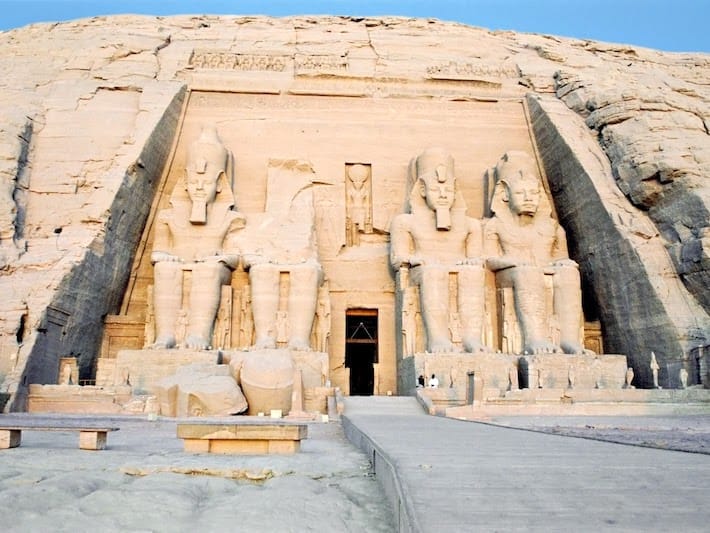 Even though the Abu Simbel Temples have not been included in the above 10-day itinerary, it is a site which you should seriously consider visiting. Since all our tour itineraries are customizable we can easily include it if you asked us to. The Abu Simbel Temples are two giant rock hewn structures that were constructed during the reign of pharaoh Ramses II to serve as lasting monuments of the pharaoh and his beloved wife, Queen Nefertari.
The Abu Simbel Temples complex is best visited as part of a day trip from Aswan, either before you board a Nile River cruise or immediately after you disembark from your Nile River cruise. This is one of Egypt's most famous and most instantly recognizable historical sites.
Khan El Khalili Bazaar
The Khan el Khalili Bazaar is located in central Cairo in an area known as Islamic Quarter and it dates back to the late 14th century. If time allows for it, we highly recommend that you visit this lively bazaar for some What do you meanshopping or to stock up on exotic spices which may be hard to find back in your own country. This is also a great place to sample some authentic Egyptian street food.
The Grand Egyptian Museum
The Grand Egyptian Museum is located at Giza, only a short distance from the legendary Pyramids of Giza. It is a new museum and the only museum in the world that is dedicated to a single civilization. This is where you will be able to view the mummy of Pharaoh Ramses II as well as all the treasures and artifacts that were recovered from the tomb of King Tutankhamun.
Many of the artifacts that were once on display at the Museum of Egyptian Antiquities have now been moved to this new spectacular world-class museum.
Egypt's Red Sea Coast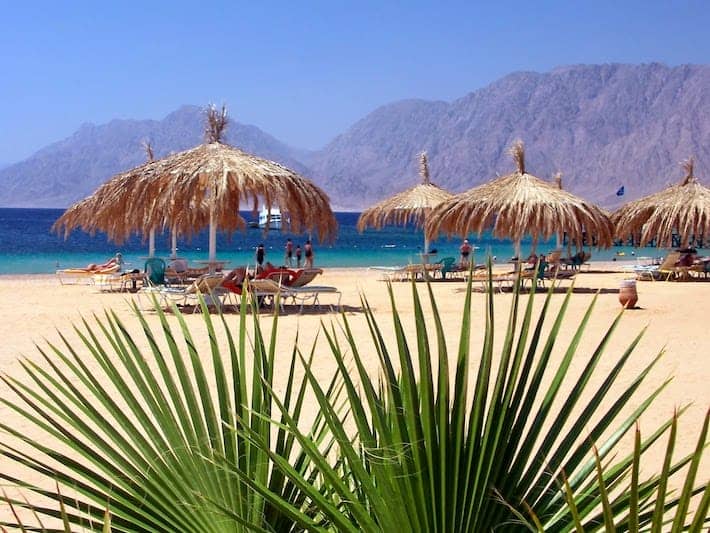 When people are planning a 10-day trip to Egypt, and they are wondering what to see in Egypt in 10 days, they usually only think about the country's many ancient sites. However, there is so much more to Egypt. If you are a scuba diving enthusiast for example, or a snorkeling enthusiast then you really need to visit Egypt's Red Sea Coast. This region of Egypt is home to some of the world's best and finest scuba diving sites. There are literally hundreds of spectacular coral reefs only a short distance from the shore. These reefs and the crystal clear waters that surround them are teaming with all sorts of exotic marine life, including a number of species which you will not find anywhere else in the world.
In places like Hurghada, Sharm El Sheik, and Marsa Alam, you won't have any difficulty in finding a huge variety of dive shops that offer day trips to world famous dive sites. You have to be certified in order to do scuba diving in Egypt, but nonetheless, if you're not yet certified you can do your PADI course and get the necessary certificates right here. Your 10 days in Egypt doesn't only have to be about visiting ancient monuments.
Activities to Enjoy During your 10 Days in Egypt
What to see in Egypt in 10 days? Your 10 days in Egypt doesn't only have to be about sightseeing. There are lots of fun activities which you can partake in as well. How about going for a camel ride in the desert with the Pyramids of Giza in the background? Or, if you are feeling more adventurous, you could go for a hot air balloon ride over the ruins, tombs and temples of Luxor. Kite boarding, windsurfing, scuba diving, snorkeling, and quad biking are just a few of the fun activities which can make your 10 days in Egypt more unforgettable than ever.
Consider a Multi Destination Tour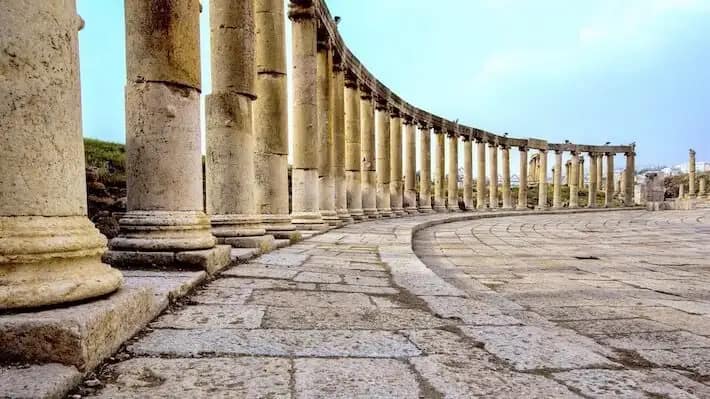 What to see in Egypt in 10 days? How about taking your 10 days in Egypt vacation to a whole new level by booking an unforgettable 10-day luxury Egypt and Jordan tour? This will allow you to see all the magnificent ancient monuments of Egypt which have been mentioned in this post, along with several other breathtaking attractions in Jordan.
Enjoy the pleasures of Amman, Jordan's charismatic capital city; stroll through the ruins of an ancient Roman city, go floating on the water of the Dead Sea, and explore the Lost City of Petra, one of the world's most breathtaking and most indescribable archaeological sites.
When you can spend 10 days in Egypt, there is nothing stopping you from seeing a second fascinating destination as well. Why not visit Jordan as well, or even Dubai or Morocco?
Popular Multi-Destination Tours
Egypt Tours Plus – The Land of the Pharaohs in the Lap of Luxury
At Egypt Tours Plus we don't only sell high quality vacations, we make dreams come true, and with nearly half a million tours already sold, you can be sure that lifelong memories are guaranteed. Whether you want to spend your entire 10 days in Egypt exploring ancient Egyptian sites, or whether you want to include some leisure time on the Red Sea coast, you can find the perfect Egypt vacation right here at Egypt Tours Plus.
Contact us now to find out more about what to see in Egypt in 10 days or to book your once in a lifetime vacation today. As proud recipients of the 2020, 2021, and 2022 TripAdvisor "Travelers' Choice" award, you can be sure that we will turn your 10 days in Egypt into a vacation that you will never forget.
Design Your Custom Egypt Tour
Explore Egypt your way by selecting only the attractions you want to visit