7 Days in Egypt – What to See in Egypt in 7 Days
If you can only spend 7 days in Egypt, you're probably wondering what to see in Egypt in 7 days; what are the best historical sites to visit during your brief stay in the country? With some proper planning, you can still have an amazing experience even if you only have 7 days to spare. The key is to plan your trip carefully, or better still, to book a professionally-designed 7-day Egypt tour that includes your own expert guide and driver, and your own vehicle.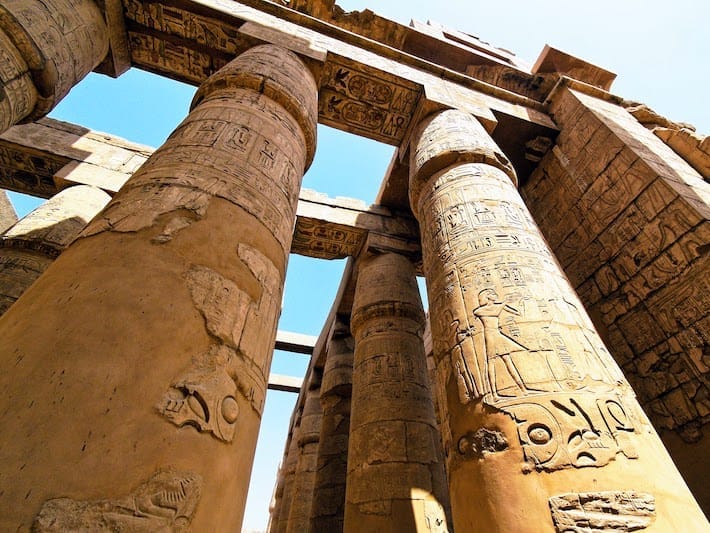 Private Tours vs. Group Tours for 7 Days in Egypt
When you only have 7 Days in Egypt its imperative that you're try to make every minute count. You don't want to be wasting your time standing in long queues waiting for buses and trains, or haggling with taxi drivers. If you book a good quality package tour that includes your own guide and driver, this is not something you need to be concerned about.
As we have already said, when you have only got 7 days in Egypt, you need to try to make every minute count. This is not always possible with group tours because some members in your group can slow you down. With a private Egypt tour, you can proceed at your own pace without having to wait for others. 
Group tours do tend to cost a little less than private tours, so this is something which you should also bear in mind. We believe that Egypt private tours are a better choice, but it is really up to you to decide.
What to See in Egypt in 7 Days
The cities that attract the most tourists are Cairo, Aswan, Luxor, Alexandria, and Sharm El Sheikh. The best cities to visit during your 7 days in Egypt will depend on what your priorities are.
To help you decide on what to see in Egypt in 7 days, let's take a closer look at each of the above-mentioned cities in turn:
What to See in Cairo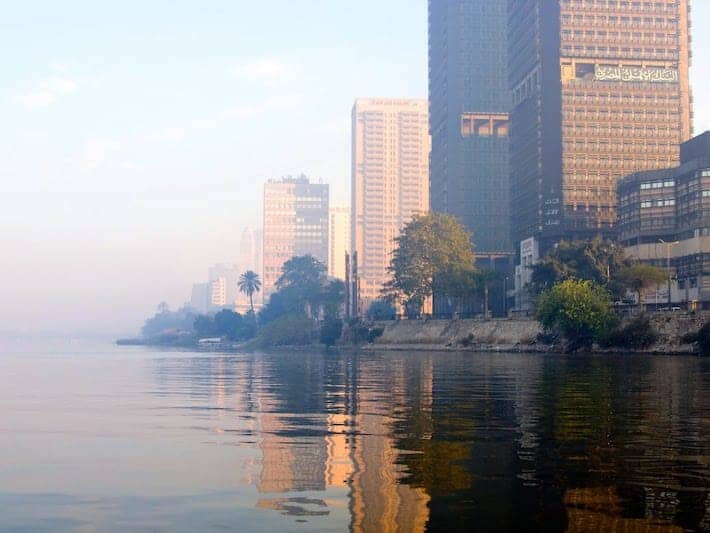 While Cairo has countless tourist attractions, it doesn't have much in terms of ancient monuments other than the legendary Giza Pyramids and the Sphinx. There are plenty of amazing things to see at the Giza Pyramids site, and two or three hours is plenty of time to enjoy them! You will however need to plan on spending a bit more time at the site if you intend going inside any of the pyramids or if you intend going for a camel ride at the site.
If you are able to, you should also try to visit the Great Step Pyramid at Saqqara which is only a short drive from Cairo. You should also try to visit the Egyptian Museum which showcases more than 5,000 years of Egyptian history.
If time allows for it, you should also try to visit the city's notorious Khan el Khalili Bazaar. The Khan el Khalili Bazaar, which is located in Cairo's old Islamic quarter, has been open since the late fourteenth century.
 What to See in Aswan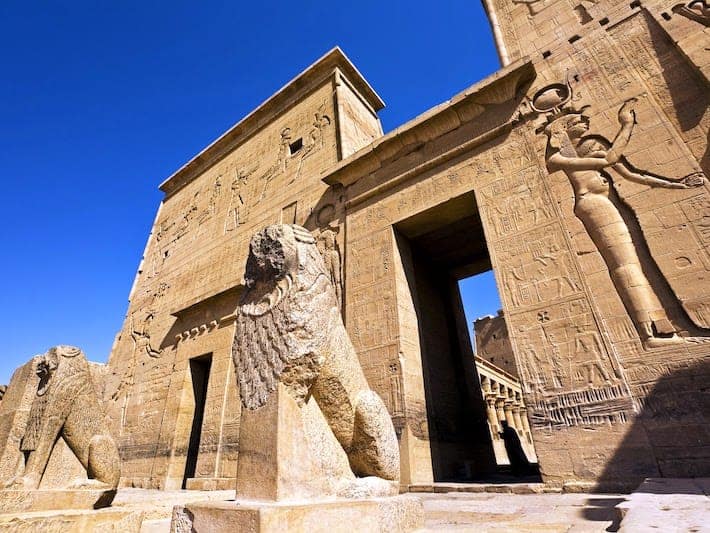 Aswan, which is located in Upper Egypt, is often described as being Egypt's most laid-back city. The area is home to numerous archaeological sites, but many of these are located quite a long distance from the city. They are also not nearly as breathtaking as some of Luxor's majestic temples and tombs.
If you have only 7 days to explore Egypt and want to make the most of your time, you may want to prioritize visiting Luxor over Aswan. There is so much to see and experience in both cities, but focusing on Luxor will ensure you make unforgettable memories during your trip! If you do decide to visit Aswan, be sure to visit the breathtaking Philae Temple, the Unfinished Obelisk, and the Aswan High Dam. These are the Aswan tourist attractions which are featured in most good Nile cruise itineraries.
If you do end up in Aswan and time allows for it, you should also consider booking a half-day trip to Abu Simbel to see the magnificent rock-hewn temples of Ramses II. Ramses II had these two massive temples constructed to serve as a symbol of his wealth and power, and also to serve as lasting monuments of him and his wife Queen Nefertari.
The drive from Aswan to Abu Simbel takes roughly four hours, so a half-day trip to the site is going to depend on how much time you have available. 7 days in Egypt is not enough time to see all the major attractions in the country so you will need to decide which sites are the most important to you.
Embarking on a journey to visit the awe-inspiring Abu Simbel Temples may take some extra time, but the experience will be well worth it! It's an opportunity to witness the magnificent temples firsthand and create unforgettable memories that will last a lifetime.
To make the most of your visit to the remarkable Abu Simbel Temples, consider arranging an early morning departure from Aswan with the help of a trustworthy Egypt tour operator. This way, you can witness the stunning temples in all their glory and create unforgettable memories without feeling rushed!
What to See in Luxor
When it comes to magnificent ancient temples and tombs, Luxor wins hands down. Most of Egypt's most breathtaking ancient relics are located in Upper Egypt, with many of them being in Luxor.
Luxor Temple, Karnak Temple, Hatshepsut Temple, Colossi of Memnon, and the Valley of Kings are the most famous sites in the region, but there are many more ancient sites just a short drive away.
The Valley of Kings is an ancient royal necropolis where more than 60 tombs have been discovered, including the tomb of King Tutankhamun. Karnak Temple, on the other hand, is the largest place of worship ever built on the face of the earth. Construction at the site lasted for more than two thousand years. After the Pyramids of Giza, Karnak is the most visited ancient attraction in Egypt.
If you are only going to have 7 Days in Egypt, Luxor is one place which you cannot afford to miss. To get from Cairo to Luxor you can either catch a train or book domestic flights. Train travel is considerably cheaper than domestic flights, but if you choose this option, we would recommend that you choose the overnight train. 
If you are still wondering what to see in Egypt in 7 days, be sure to check out our epic range of 7-Day Egypt Tours to get a good idea of just how much you can see and do when you have 7 Days in Egypt.
What to See in Alexandria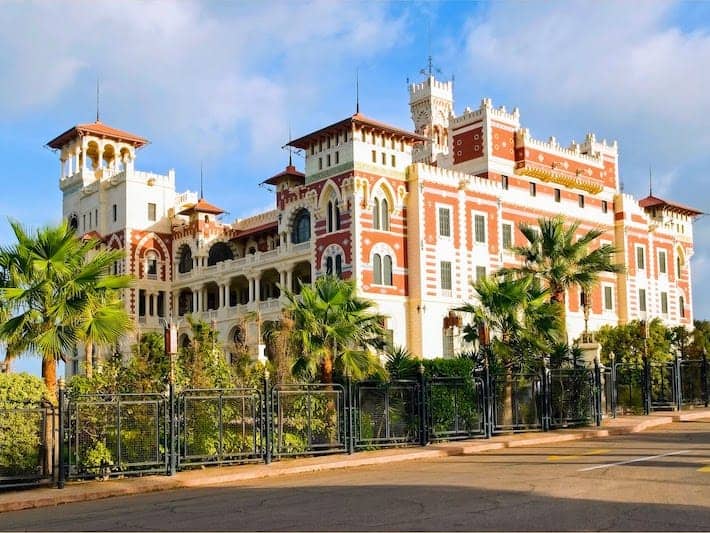 Alexandria is located on Egypt's northernmost Mediterranean coast. Named after Alexander the Great, it is today Egypt's second-largest city. It is a wonderful city to visit, and it does have a number of attractions which are very much worth visiting, including its ultra-modern library and a collection of ancient Roman catacombs.
However, in our professional opinion, it is not worth spending more than a few hours in Alexandria if you only have 7 Days in Egypt. If you really want to see Alexandria, you should consider booking a day trip from Cairo to Alexandria. 
What to See in Sharm El Sheikh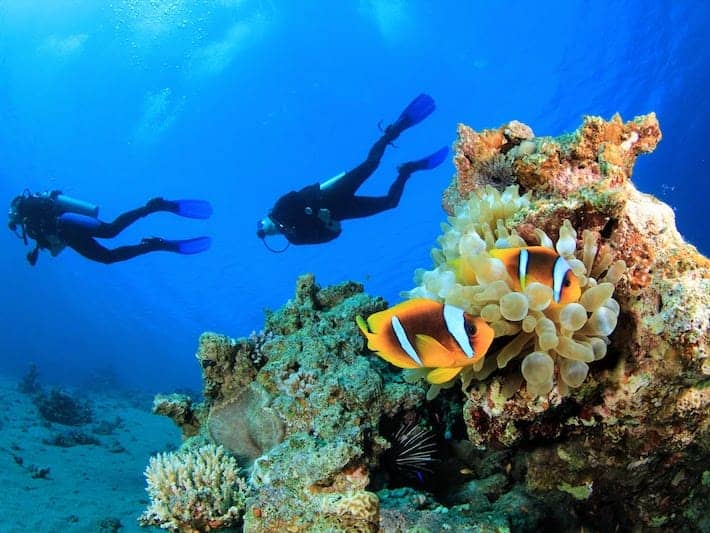 Sharm El Sheikh is a hugely popular destination but there really isn't much to see in the way of historical attractions. Located on the southern tip of Egypt's Sinai Peninsula, Sharm El Sheikh is the place to head for if you're looking for a relaxing beach holiday.
For those who want a somewhat more active 7 Days in Egypt, there are tons of different activities available, including things like windsurfing, kite boarding, deep sea fishing, and of course, world class scuba diving.
There are also several small islands nearby where you can go to enjoy some outstanding snorkeling or scuba diving. One of the things that attract many people to Sharm el-Sheikh is not only the beautiful beaches, but also because of the fact that you can visit the area for up to 15 days without a visa, depending on your nationality. The good news is that the citizens of most developed countries qualify for the visa-free entry stamp.
Just be aware that you will need to fly directly to Sharm El Sheikh from your home country and then fly back home directly from Sharm El Sheikh.
The free visa stamps which you are given at Sharm El Sheikh International Airport only allow you to travel within the South Sinai Peninsula. As a result of this you will not be able to visit any of the offshore islands or go on any scuba diving trips if you have entered Egypt with one of these free entry stamps.
Consider Booking a Nile River Cruise
A Nile River cruise is by far and away the best way to experience the real magic of Ancient Egypt. If you arrive early in the morning you could board a domestic flight to Aswan or Luxor for a 7 day Nile Cruise. However your departure flight from Egypt would also need to be in the evening on your last day.
A good example of such a cruise would be our 7-Day Oberoi Philae Nile Cruise from Aswan to Luxor. Bear in mind that this is a seven-day cruise, so if you only have 7 Days in Egypt, you won't have any time for sightseeing in Cairo.
 If you want to enjoy some sightseeing in Cairo before your cruise, then our 7-day 5 Star Egypt Tour might be exactly what you are looking for. This particular package tour features 3 nights in Cairo with private guided tours before flying to Aswan for a 3 nights/4 day Nile River cruise.
Both of the Nile river cruises mentioned above are luxury Nile cruises so expect to pay a bit more. 
We have a wide selection of Nile cruises listed on our website, and any one of these can be paired with Cairo sightseeing tours to give you the sort of vacation you will never forget. All of our Nile River cruises take you through the heart of Upper Egypt, so you can count on seeing all of the attractions we have mentioned in this post. 
In addition to the attractions which have previously been mentioned, you will also visit Kom Ombo to see an ancient twin temple complex. Your Nile cruise will also stop at Edfu where you will visit Edfu Temple. Also known as the Temple of Horus, this is Egypt's best preserved ancient cult temple.
Enjoy Ancient Egypt Your Way
At Egypt Tours Plus, we really do want you to have the very best experience you could possibly imagine. To this end, all of our Egypt tour packages are fully customizable so that we can deliver a vacation which fits your needs exactly.
And, if you don't find exactly what you're looking for on our website, simply get in touch with us and let us know what all you want to see and do during your 7 days in Egypt, what your budget is, when you will be arriving in Egypt, and when you'll be departing from Egypt. One of our experienced travel specialists will then work with you to create a perfect tailor-made Egypt vacation – your budget, your schedule, your vacation!
Contact us now to get more information on what to see in Egypt in 7 days; to begin planning the perfect trip, or even to book the ultimate 7 Days in Egypt adventure today.
Design Your Custom Egypt Tour
Explore Egypt your way by selecting only the attractions you want to visit