5 Days in Egypt – What to see in Egypt in 5 Days
Okay, you have 5 days in the Egypt and you are wondering what to see in 5 days in Egypt. To begin with, five days is not really much time at all in a country that is as fascinating as Egypt is. While 5 days may not be ideal, it is enough time for you to visit many of the country's most breathtaking ancient sites. For the most unforgettable sightseeing experience imaginable, we would highly recommend that you book a Nile River cruise.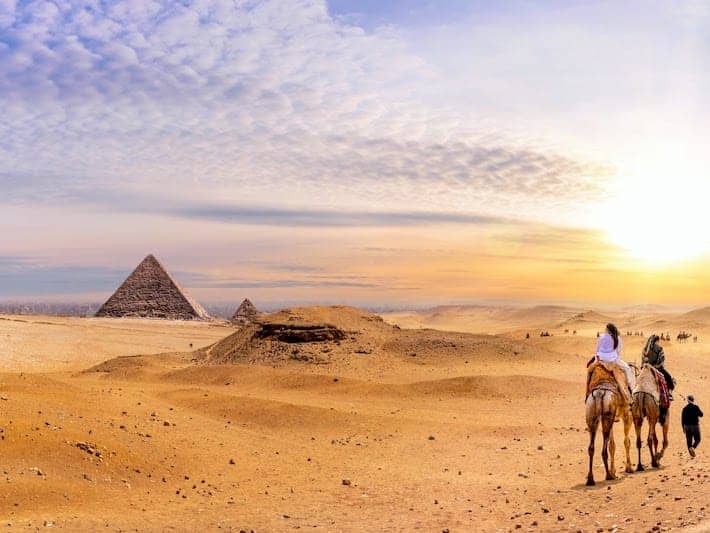 Only 5 Days in Egypt? Consider a Nile River Cruise
It is often said that there is no better way to experience the magic of ancient Egypt than by way of a Nile River cruise, and we certainly agree. A 5-day Nile cruise, or even a 4-day Nile cruise will allow you to see far more attractions than you would manage to see if you had to depend on taxis, tour buses, overnight trains, and etc. 
What to See in Egypt in 5 Days when Cruising the Nile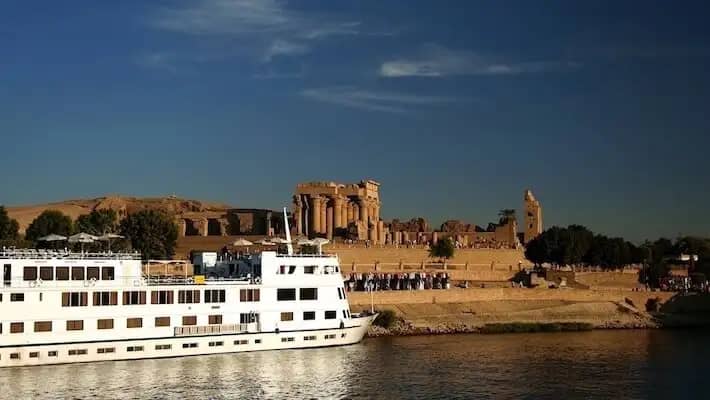 If you are wondering about what to see in Egypt in 5 days, you need look no further than a good quality Nile River cruise. This is by far and away the very best way to experience Egypt's ancient history. With this having been said, we would advise against choosing a three or four star Nile river cruise. Instead, choose a five star Nile cruise. Believe us when we say you will not be disappointed.
If you are only going to have 5 days in Egypt, your best bet would be to book a 4-day and 3-night Nile cruise. This will allow you to visit the different tourist attractions in Cairo which have been mentioned already, before you board an overnight train or a domestic flight to Aswan for your cruise. Once again, be sure to book a 5-star cruise.
If you book your cruise through a reputable Egypt tour operator, it should include all meals, as well as admission tickets for all the sites mentioned in the cruise itinerary. Most of the mainstream five star cruises follow the same route. If you book a decent cruise, you can expect to visit some of Egypt's very best ancient archaeological sites, including:
All on-shore excursions should include the services of an expert guide who will share their knowledge of ancient Egyptian history with you. 
All sightseeing tours during your cruise are group tours. For the most rewarding experience, try and book your cruise through a company that has a limit on the number of people in a group. Ideally, there should be no more than fifteen to twenty people in a group.
If you book a 5-star cruise, don't worry at all about meals because the food is typically excellent, and usually a combination of both international and Egyptian cuisines. Again, we recommend that you book a five-star cruise rather than a cheaper three or four star cruise.
What to See in Egypt in 5 Days without a Nile Cruise
What to see in Egypt in 5 days if you don't want to book a Nile River cruise or if your budget simply doesn't allow for it? If a Nile River cruise is not an option for you, we would recommend that you focus on Cairo and Luxor, and especially if sightseeing is high on your agenda.
Sure, cities like Aswan and Alexandria do have some fascinating tourist attractions, but they simply cannot compete with places like Cairo and Luxor. Again, you can choose to wing it and explore these two cities on your own, but you should seriously consider booking a private guided Egypt tour through an experienced Egypt tour operator.
For the ultimate experience, your tour should include expert guides, drivers, and deluxe air conditioned transport for all tours and transfers. Our own 5-Day Cairo to Luxor Tour Package is an excellent example of just how magical 5 days in Egypt can be.
In our opinion, Luxor is one of the very best destinations in Egypt for sightseeing. However, if you want a more relaxed schedule, and one which doesn't involve domestic flights or overnight train journeys, you can still have an unforgettable time in Egypt. This is especially true if you base yourself in Cairo.
What to See in Cairo in 5 Days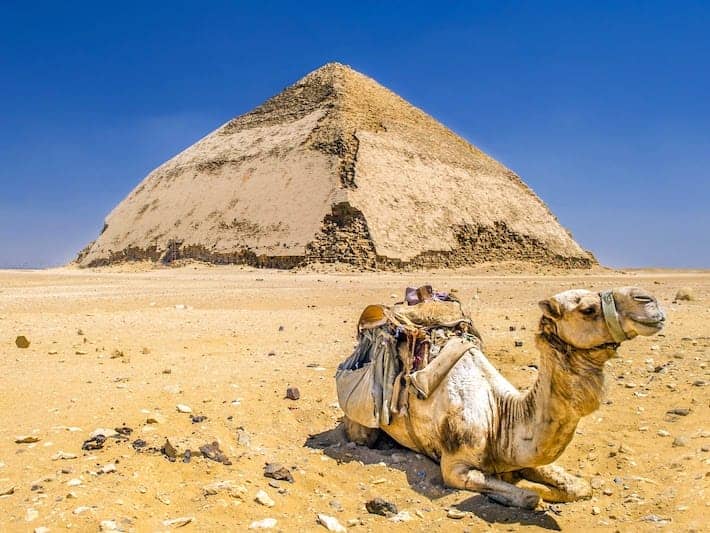 Many people describe Cairo as being polluted, over populated, and plagued by traffic congestion. However, there is so much to see and do, not only within the city's limits, but also in nearby areas.
For example, just a short drive from Cairo, you will find the Great Step Pyramid of Pharaoh Djoser. This was the very first pyramid ever built by the ancient Egyptians. The Dahshur Necropolis is also only a few kilometers away from downtown Cairo. Here you will find the Bent Pyramid and the Red Pyramid, both of which are older than the Pyramids of Giza. They are also both open to the public.
You could also spend your full 5 days in Egypt exploring only Cairo itself. Besides the Pyramids of Giza, you also have other fascinating attractions such as the Egyptian Museum which showcases nearly five thousand years of Egyptian history.
Other historical sites in and around Cairo include places like the imposing Cairo Citadel which is home to one of the country's most religiously significant mosques, the Muhammad Ali Alabaster mosque. Not far from the citadel, you can spend hours exploring the many lanes and alleyways of the centuries-old Khan El Khalili bazaar.
As is to be expected, Cairo is home to countless splendid mosques, but it is also home to several magnificent old Coptic Christian churches as well.
Arrange Your Tour through an Experienced Tour Operator
If you are only going to have 5 days in Egypt, you should also seriously consider booking a professionally designed tour through a well-established Egypt tour operator. You can either choose a prepackaged tour listed on their website or you can ask them to create a tailor-made tour for you. A good Egypt tour operator will be able to offer you excellent advice on what to see in Egypt in 5 days and how to go about doing so.
Going this route will also allow you to save even more time because you will almost certainly be met at the airport by one of the travel agency's tour representatives or a tour guide and a driver.
As has already been mentioned, a Nile cruise would be our recommendation if you're only going to have 5 days in Egypt. Of course, you will most likely want to see the legendary Giza Pyramids located on the outskirts of Cairo, Egypt's bustling capital city.
If your 5 days in Egypt is going to include the day of your arrival and the day of your departure, then you should try your best to book a flight that lands at Cairo Airport early in the day. This will allow you to see the famous Giza Pyramids and Sphinx, and the Egyptian Museum before transferring to Aswan or Luxor for your cruise.
If you arrive early enough in the day, you might also have enough time to visit the breathtaking Step Pyramid and the bustling, Khan El Khalili Bazaar. After your sightseeing, you could board an early evening flight to Aswan or Luxor, or you could opt for spending the night in a hotel in Cairo.
Summary: The Best Way to Enjoy 5 Days in Egypt
If you were to ask us for advice on how to make the most of 5 days in Egypt, we would recommend that you look for a package tour that includes a day or half-day of sightseeing in Cairo, followed by a 3-night and 4-day Nile cruise before returning to Cairo. At the very least, Luxor should definitely feature in your itinerary even if you have no desire to go for a Nile cruise.
5 Days in Egypt with Egypt Tours Plus
For more ideas on what to do and what to see in Egypt in 5 days, be sure to check out our epic range of 5-day Egypt tours. And, if you don't find what you are looking for, simply contact us and one of our travel specialists will be happy to work with you to create your own unique five day custom Egypt tour from scratch. 
At Egypt Tours Plus, We offer the best quality private guided tours that include your own expert guide, driver, and deluxe air-conditioned vehicle so that you can enjoy your 5 days in Egypt in comfort and style.
Design Your Custom Egypt Tour
Explore Egypt your way by selecting only the attractions you want to visit