What are Old Cairo tours and just how interesting are they in regards to new generation tourists? You will find Old Cairo tours and excursions in many standard Egypt travel packages. Old Cairo is quite a large district of southern Cairo, stretching from Garden City to Coptic Cairo, and it is home to the Cairo Coptic Christian community.
Prepare for the ultimate Egypt tour experience:
The Coptic Orthodox Church
The Coptic Orthodox Church traces its founding back to Saint Mark the Apostle in 42 AD, and as such, it is perhaps the oldest Christian denomination in existence. This is one of the must-see sites in spiritual tours of Egypt, and guests are always accommodated, even if they visit the churches during services.
Other Sites Featured in Old Cairo Tours
What are some of the other sites you can expect to see during Old Cairo tours? Most tours will include a visit to the Hanging Church (Kineeset al-Muallaqa). This is the most famous of all the Coptic Christian churches in Cairo, and most historians believe that it was also the first Coptic Church built in Basilican style.
The Hanging (The Suspended) Church is named for its location above a gatehouse of an ancient Roman fortress that once stood in Coptic Cairo. The church is approached by 29 steps, which resulted in early travelers calling it "the Staircase Church."
There is also the Coptic Museum which can be found at Sharia Mar Girgis. The museum houses ancient artifacts from late Roman times and beyond. The Ben Ezra Synagogue is another popular attraction that is featured in many standard tours of Egypt, as well as in practically all spiritual Egypt tours.
The Ben Ezra Synagogue is said to be the oldest surviving synagogue in all of Egypt, and was originally built in the 9th century. According to local legend, it is located on the site where baby Moses was found.
What are some of other attractions to look for on tours to Cairo, or tours of spiritual Egypt? The Church and Monastery of St George, as well as the Churches of St Sergius and St Barbara are of interest to many tourists looking for historical value, as is the Convent of St George and the Roman Fortress Towers of Babylon.
Lastly, escorted tours or walking day tours will highlight the Nilometer, located on the southern end of Roda Island on Sharia el-Malek as-Salah. What is the significance of this site? It was first constructed in the 9th century, with its purpose being to measure the height of the flooding Nile River.
An Important Piece of History
If you want to see an important slice of history and learn more about Egypt's religious significance, then Old Coptic Cairo is a must-see location to include in your tour of Egypt. If religion and spirituality rank high on your agenda, look for trips to Egypt that include Old Cairo tours, or alternatively, ask your tour operator to include this in your chosen tour itinerary.
Our Cairo Tours Are Unbeatable
Our expertise is creating a customized vacations in Egypt comes from nearly 60 years of experience in the field. The result of this experience is the fact that we are better equipped than anyone else to provide you with your ultimate dream vacation. Don't see the Old Cairo tour you are looking for?
If you can't find what you are looking for, then why allow us to customize a tour just for you; a tour that you design with your imagination and we implement with our experience. Come and enjoy Old Cairo tours your way with Egypt Tours Plus.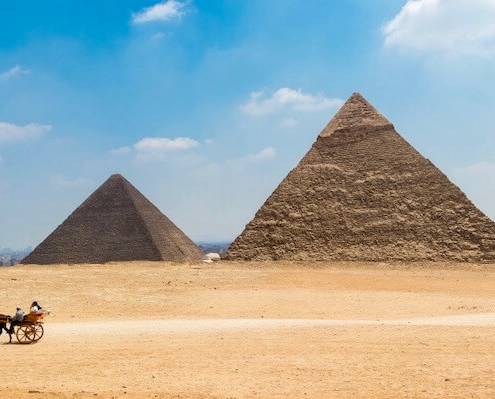 https://www.egypttoursplus.com/wp-content/uploads/2020/03/cairo-pyramids-tours.jpeg
399
710
Amar Mahallati
https://www.egypttoursplus.com/wp-content/uploads/2019/06/egypt-tours-plus.png
Amar Mahallati
2020-03-20 05:47:19
2020-03-25 19:12:14
Cairo Pyramids Tours: Giza, Saqqara, Dahshur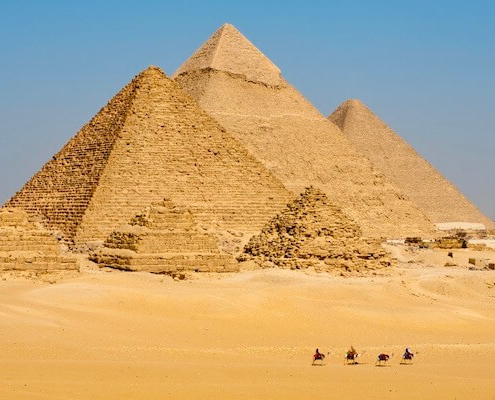 https://www.egypttoursplus.com/wp-content/uploads/2020/03/camel-ride-at-the-giza-pyramids.jpeg
400
710
Amar Mahallati
https://www.egypttoursplus.com/wp-content/uploads/2019/06/egypt-tours-plus.png
Amar Mahallati
2020-03-18 07:44:20
2020-03-25 19:12:56
Camel Ride at the Pyramids of Giza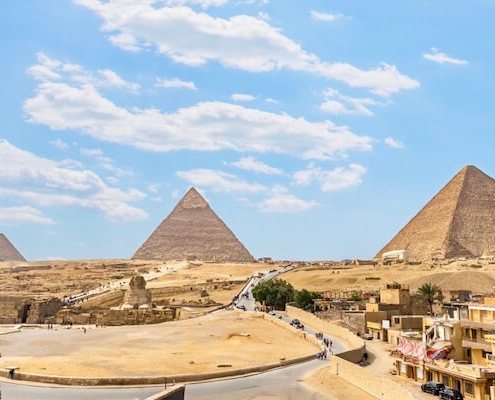 https://www.egypttoursplus.com/wp-content/uploads/2020/03/cairo-stopover-transit-tour.jpeg
400
710
Amar Mahallati
https://www.egypttoursplus.com/wp-content/uploads/2019/06/egypt-tours-plus.png
Amar Mahallati
2020-03-17 07:13:43
2020-03-25 19:13:24
Cairo Stopover Transit Tour: Giza Pyramids, Egyptian Museum & Khan El Khalili
https://www.egypttoursplus.com/wp-content/uploads/2017/07/Old-Cairo-Tours-Bab-Zuweilla-in-the-heart-of-Old-Cairo.jpg
605
710
Amar Mahallati
https://www.egypttoursplus.com/wp-content/uploads/2019/06/egypt-tours-plus.png
Amar Mahallati
2017-07-21 12:52:16
2018-12-18 17:52:51
Old Cairo Tours – Churches, Synagogues, And Mosques