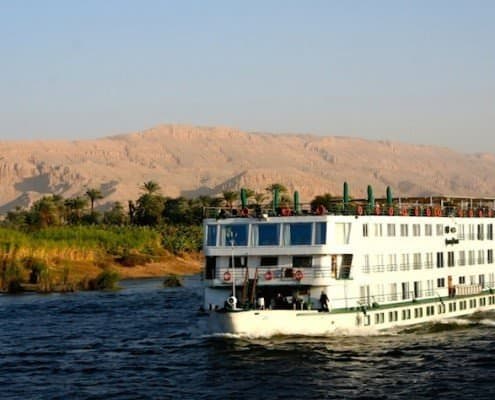 Trace the footsteps of great Pharaohs and Emperors; explore the ancient monuments they left behind in the fascinating Nile River Valley; discover Luxor and Aswan, and everything in between, and do it in comfort and style – Luxury Nile cruises.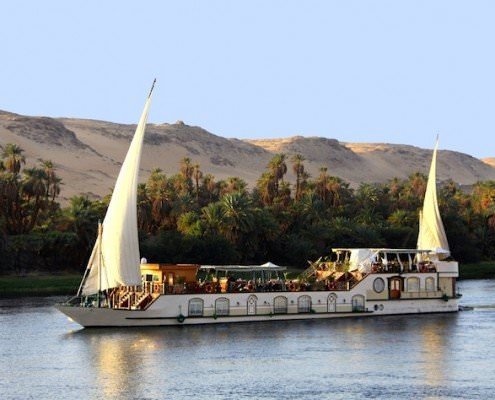 Sail the Nile just like the Pharaohs did thousands of years ago; explore ancient tombs, temples; monuments and monasteries; visit tiny islands and meet their welcoming inhabitants with Dahabiya Nile cruises.
Enter into Giza pyramids in Cairo; greet Tutankhamen's mummy inside his tomb in Luxor; visit Edfu and Kom Ombo, then pay tribute to Ramesses the Great at Abu Simbel - all inclusive Nile River cruises.
Nothing can compare to a magical Egypt cruise along the tranquil waters of the Nile - Your gateway to the ancient treasures of the Nile River Valley.
Explore Ancient Egypt just as the pharaohs did; visit and explore the most unimaginable historical attractions of the Nile River Valley, and do it in style with Nile River cruises.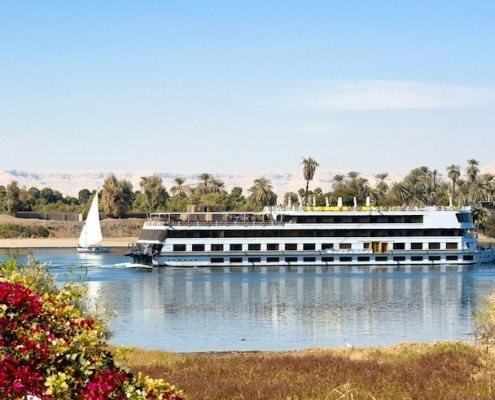 Egypt Honeymoon Cruises are powered by love and romance; carefully blended with an almost infinite number of ancient Egyptian attractions, to give you and your loved one an experience you'll cherish for all eternity.
Learn about the Nile River in Egypt; its importance to culture and development, and its inseparable connection to a modern nation.
Immerse yourself in non-stop sightseeing; never ending excitement; adrenaline fueled adventure and unbelievable luxury. Have it all with our gold standard Nile cruise vacations.